A little bit about me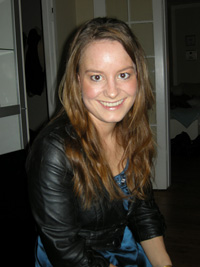 My name is Anna, I am 39 years old, and I am a veterinarian.
I have been fascinated with the shetland pony breed since I got a summer job with Kate and Leif Grambo at Stutteri Bakkegaard, in december 2004.
I am especially interested in genetics and breeding, colour breeding in particular.
I live just south of Køge, with my husbond Steffen and our beautiful daughter Papaya.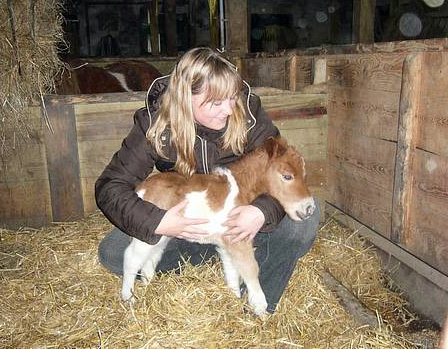 About The Stud
The stud was founded in 2009 when I bought my very first shetland pony, my beautiful Zilver Sun.
She has the very rare and special colour, mushroom, and hopefully will become my foundation mare in breeding mini shatlandponies with this colour.
In 2012 I bougt the stud's first two breeding stallions: Waldo and Rupert Bear who both have many qualities besides their interesting colors.
My future goal with the stud is to breed small, beautiful mini shetland ponies true to type, with small short and broad heads with small ears and large expressive eyes. Lots and lots of hair, preferably both on the legs, and the mane and tail. Nice limbs with strong bone and flexible free movements with lots of action. And then ofcourse in many interesting colors.
I am especially interested in breeding with the three dilution genes: Dun, Cream and Mushroom, mixed with pied genes.
You can read more about colour genetics and breeding with colour, on the page: "Colour Genetics"
In 2014 Steffen and I bought our own little place, Egegården, positioned right at the edge of the forrest.
Now our little stud was complete, and everything is great!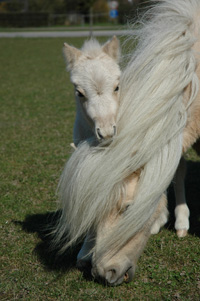 Member of:
The Danish Shetland Pony Stud Book

The Sweedish Shetland Pony Studbook

Shetland South
Sweeden

Mountain & Moorland
Denmark

Nederlands Shetland Pony Stamboek