Sold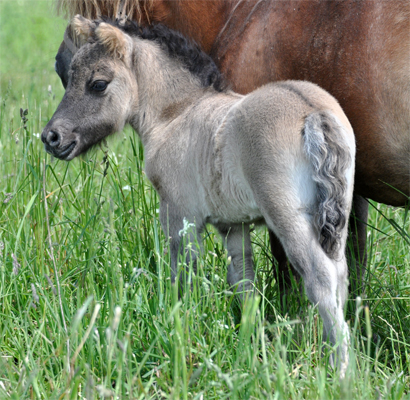 Filly
Born: 23/5 - 2014
Height day 1: 53 cm
Colour: Black Dun
Genotype: E/e a/a Dn/dn
Sold to a great home, where he will be used as a therapy pony, together with other little shetlands.
I was actually going to keep her, but I have just gotten so many wonderful filly foals that I had to chose someone to go as I can't keep them all.
She has some very promising movements, so she might just end up flyning like her mother!

Pedigree

Tobias of Treworder Grange

AC 0428

Bay, 86 cm

Kerswell Firefly

4100 GBR

Chestnut, 79 cm

SH 731

2A. w. 39 points
Bay Dun, 82 cm

Earlsdon Little Elsa

1589 GBR

Sort, 84 cm

Shady Acres Trixiebelle

Dexon Montrose

AG 1941

Black Dun, 83 cm

Little Vic of Kelly

AC 0732

Black Dun Tobiano, 86 cm

Kilkummer Sweety Pie

13707 GBR

Tobiano, 86 cm

S. 808271

1.premie 
KEUR. PREF. 
Black, 82 cm

Florio v.d. Beatrixlaan

S. 800761

1. premie 
Chestnut, 85 cm

S 3374

1. kl. w. 42 points
Chestnut, 86 cm

Wish v. Stal Noord Zuid

S. 95647


KR. PREF.
Black, 79 cm


Adele v.d. Rinkveld

SB 98395

2. premie KR. PREF.
Bay Tobiano, 81 cm

SB 0802732

Chestnut, 77 cm

Watchclover Elite

SB 94339
Some family: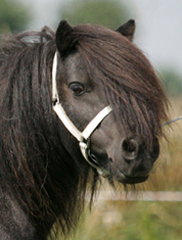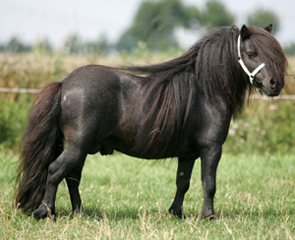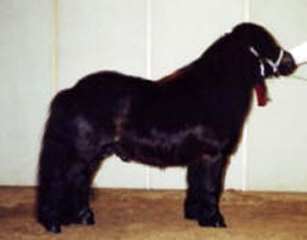 Kiliam v. Dennehove
A very succesfull mini stallion with sevaral approved sons and many 1. premie kroon daughters (see a small selection of his offspring below)
Has been shown several times with 1. premie and has been awarded the Preferent title based on the amazing results of his offspring.
Has a breeding index of 106 for type and 102 for movements!
Uncle (brother of dam):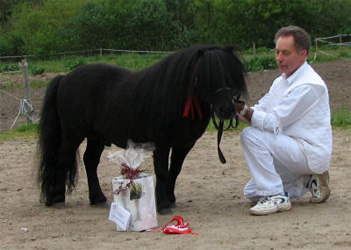 Pericles v.h. Wald
1. kl.with 988 89 = 42 points
Mini Champion and Overall Reserve Champion
Father of two 1. kl. daughters and an approved son here in Denmark, Out of only 6 shown offspring so far.
Aunt (sister of mother):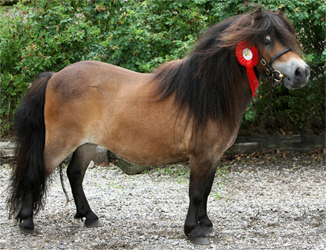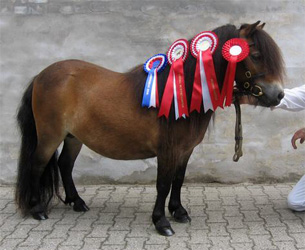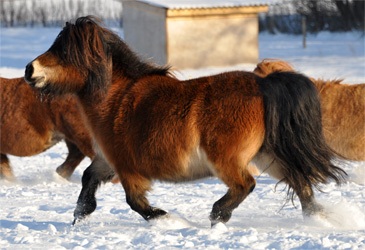 Tamelone v. Stal Poldervreugd
1.kl.x. w. 43 points.
Medium Champion + Overall Res. Champion.
Dam to approved son, Hedegårdes Shadow: 1.kl.x + Mini Champion!