Measurements: Height: 86 cm and 12 cm cannon bone.
Stamtavle

Florio v.d. Beatrixlaan

S. 800761

1. premie
Rød, 85 cm

SB 0000892

1. premie, ELIT
KR. PREF
Rød, 84 cm

S. 808271

1.premie
KEUR. PREF.
Sort, 82 cm


Bavin of Marshwood

S. 94374

2. premie
KR. PREF.
Sort, 84 cm

Trix v. Stal Poldervreugd

S 3374

Wish v. Stal Noord Zuid

S. 95647


2. premie
KR. PREF.
Sort, 79 cm

S. 830

2. premie
Sortbroget, 82 cm


S. 94342

1. premie
KR. PREF
Sort, 81 cm

SB 0802732

Rød, 77 cm

Boltwood Goldplate

2542 SSB

Red Dun, 84 cm

Adele v.d. Rinkveld

SB 98395

2. premie KR. PREF.
Brunbroget, 81 cm

Boltwood Wendy

9926 SSB

Rød, 81 cm

Watchclover Elite

SB 94339



Fairy Varlet

2913 SSB

Blue Roan, 86 cm

Watchclover fair Lady

9887
Some family: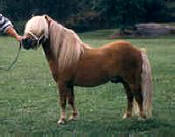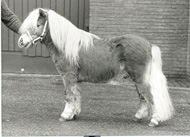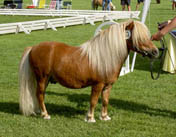 Parlington Pimpernell
One of the leeding stallions in both Holland and Sweeden.
He was the best mini stallion in Holland for 4 years, before he was exported to Sweeden in 1991. One of Europes leeding stallion fathers with more than 25 approved sons in Holland, and approved sons in both Germany, Sweitzerland and Sweeden.
Used in Sweeden from 1991 til 2001, where he won severel BIS and champion titles. He was awarded ELITE several times, and was shown with up to 45 points.
In 1991 he was reserve world champion in Paris, and in 1994 he was best mini champion at the international show in Holland.
In 2001 he had 278 registered offspring in Holland, and more than 500 offspring all in all.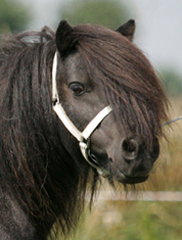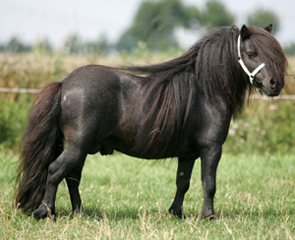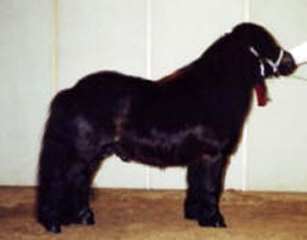 Kiliam v. Dennehove
A very succesfull mini stallion with sevaral approved sons and many 1. premie kroon daughters (see a small selection of his offspring below)
Has been shown several times with 1. premie and has been awarded the Preferent title based on the amazing results of his offspring.
Has a breeding index of 106 for type and 102 for movements!
Half sister - fathers side: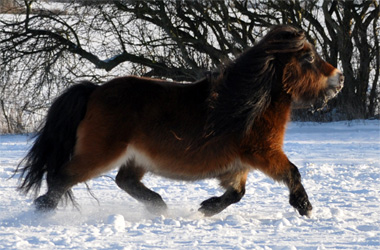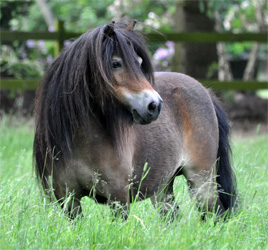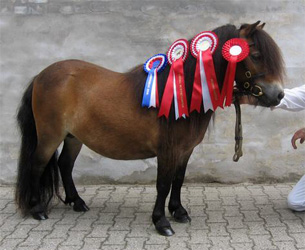 Tamelone v. Stal Poldervreugd
1.kl.x. w. 43 points.
Medium Champion + Overall Res. Champion.
Dam to approved son, Hedegårdes Shadow: 1.kl.x + Mini Champion!


Half brother - fathers side: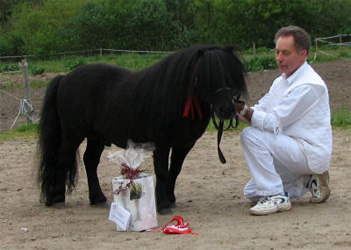 Pericles v.h. Wald
1. kl.with 988 89 = 42 points
Mini Champion and Overall Reserve Champion
Father of two 1. kl. daughters and an approved son here in Denmark, Out of only 6 shown offspring so far.


Half brother - fathers side: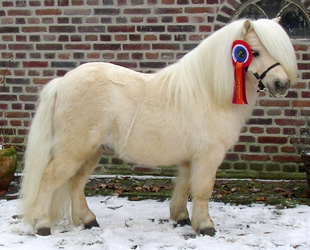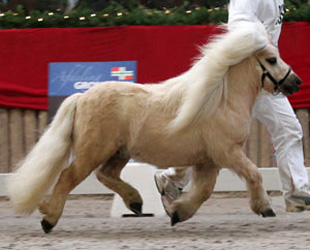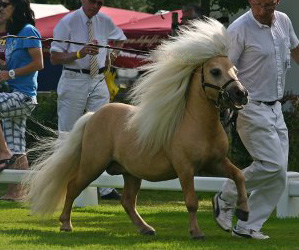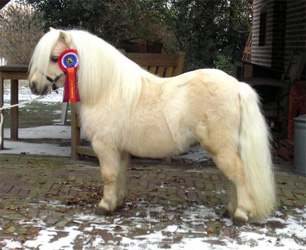 Shakira v.d. Buske
A very popular lifetime approved 1. premie mini stallion.
Was also class winner at the international show 2012


Half brother - fathers side: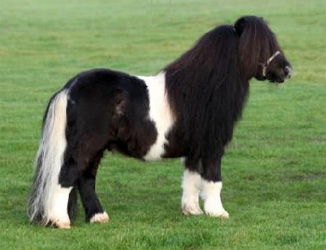 Oscar Van 't Roerdal
1. premie appoved stallion


Half brother - fathers side: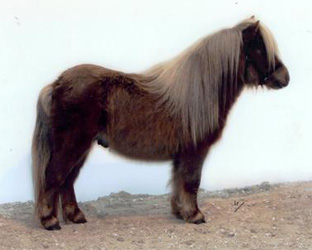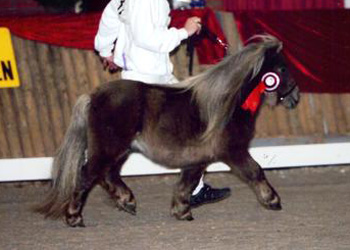 Varwick v.d. Nijkamphoeve
One of the few approved mushroom stallions in Holland.
2. premie


Half sister - fathers side: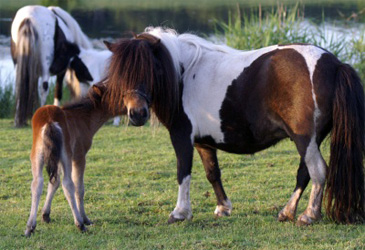 Patrice Van 't Roerdal
A very succesfull mare and just one of Kiliam v.h. Wald's many 1. premie kroon daughters.