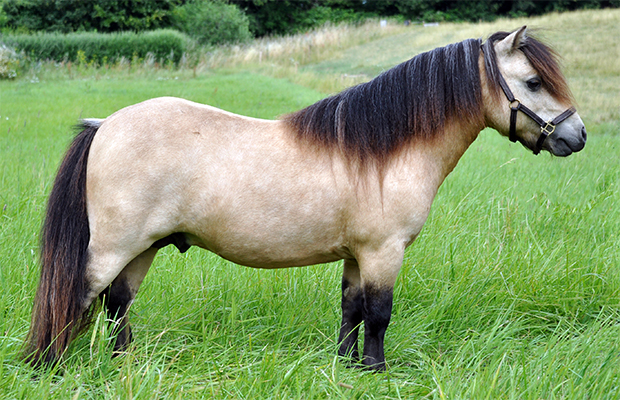 Colt
Born: 31/5 - 2016
Height day 1: 54 cm
Colour: Buckskin
Genotype: E/e A/? Cr/C
Amazig little buckskin boy. Another one in a long line of lovely boys out of my mare, Tamelone.
Promising movements, well bult and a lovely little pony head.
I will have to hang on to this one for a while to see what the future brings.

Thunderstorm is sold to a good home.

Results
2016
Mountain and Moorland Youngstock Christmas Show
Judge: Mrs Jane Barry
Score: 88766 = 35 points
Nr. 2 of 3

Stamtavle

SH 518

2.kl.B w. 37 points
Buckskin, 85 cm

Kerswell Mistral

AC0647

Cremello, 82 cm

SH 700

2 kl B w. 37 points
Cremello, 83 cm

Kerswell Sienna

AC0643

Bay, 80 cm

Shady Acres Thunderstorm

S 3012

2 kl. A x w. 39 points
Palomino Tobiano, 73 cm

SH 358

2 kl. A x w. 45 points
Palomino, 82 cm

S 2113

2 kl. A w. 39 points
Black Tobiano, 71 cm

S. 808271

1.premie 
KEUR. PREF. 
Black, 82 cm

Florio v.d. Beatrixlaan

S. 800761

1. premie
Chestnut, 85 cm

S 3212

1. kl.x w. 43 point
Medium Champion
Overall Res. Champion
Bay, 88 cm

Wish v. Stal Noord Zuid

S. 95647


KR. PREF.
Sort, 79 cm

Heidi v.d. Hexelhof

S. 110597

SB 0802732

2. premie PREF.
Chestnut, 82 cm

Bonny v.d. Hexelhof

S. 98730

KR. PREF.
Some family: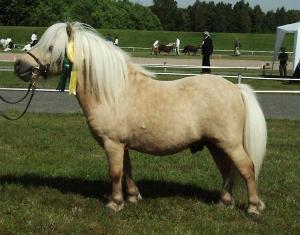 Southfieldgate Goldstrike
2nd class Ax with 99999 = 45 points
Junior Champion - International Show 1995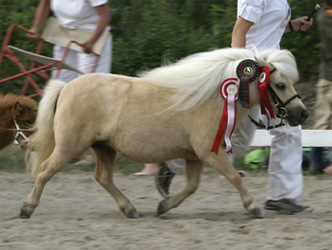 Stjernens Mini-Blondie
1st class with 99889 = 43 points
Mini Champion and Best Danish Bred Mare.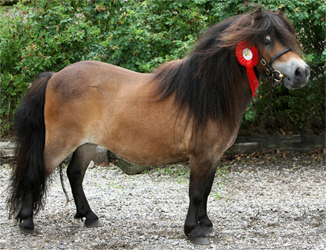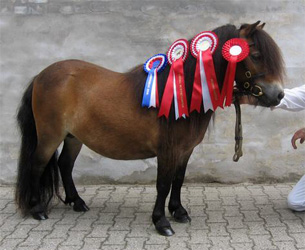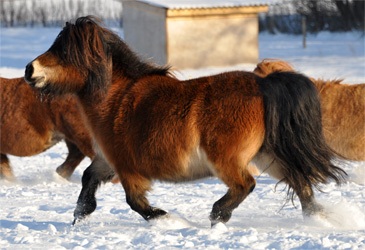 Tamelone v. Stal Poldervreugd
1.kl.x. w. 43 points.
Medium Champion + Overall Res. Champion.
Dam of 1.kl.x + Mini Champion stallion!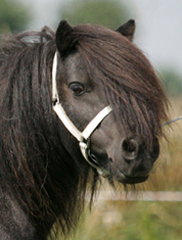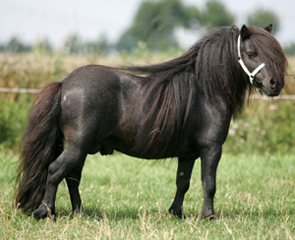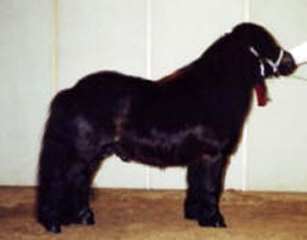 Kiliam v. Dennehove
A very succesfull mini stallion with sevaral approved sons and many 1. premie kroon daughters (see a small selection of his offspring below)
Has been shown several times with 1. premie and has been awarded the Preferent title based on the amazing results of his offspring.
Has a breeding index of 106 for type and 102 for movements!
Half brother (mothers side):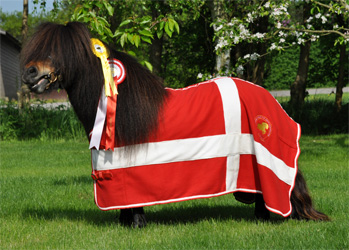 Hedegårdes Shadow
2012: Approved for breeding and classwinner with 99888 = 42 points
Medium Champion
2014: 1.class and classwinner with 99889 = 43 points
Mini Champion
Aunt (mothers side):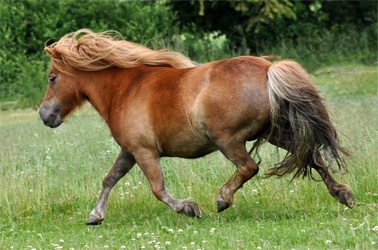 Trix v. Stal Poldervreugd
1st class with 888 99 = 42 points
Uncle (mothers side):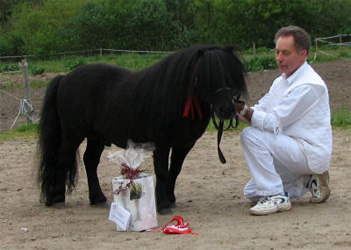 Pericles v.h. Wald
1st class with. 988 89 = 42 points.
Mini Champion and Overall Reserve Champion.
Father of two 1st class mares and and approved son here in Denmark.