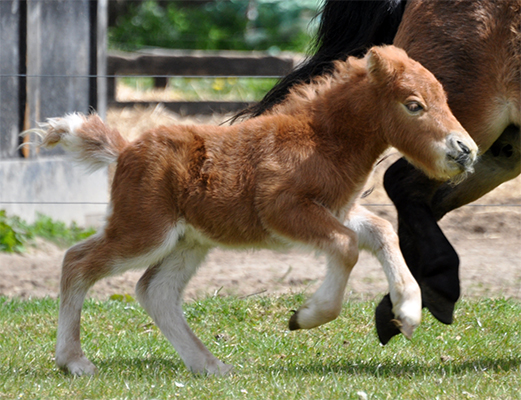 Colt
Born: 14/5 - 2020
Height: 58 cm day 1
Colour: Chesnut
Genotype: e/e a/?
Terminator is a lovely foal with a great temperament.
He has been sold to a very lovely home, near us, together with his good friend Dempsey. .
Pedigree

SH 719

1.kl.x w. 43 points
Standard Res. Champion.
Gold w. 41 points + Champion Stallion - Sweeden
Silver Brown, 98 cm

Lowieke v. Bunswaard

V. 809768

Black
1. premie

SH 790

2.kl.B
Silver Black, 86 cm

Lady

DE334347435490

Chestnut

Shady Acres Terminator

Wiesje v. stal v. Aschberg

S 3788

2.kl.A w. 40 points
Black, 95 cm

010820179

1. premie
Black Tobiano, 89 cm

Prisca v.d. Vendel

S 3113

2. kl. A w. 40 points
Black Tobiano, 95 cm

S. 808271

1.premie
KEUR. PREF.
Black, 82 cm

Florio v.d. Beatrixlaan

S. 800761

1. premie
Chestnut, 85 cm

S 3212

1. kl.x - Medium Champion + Overall Res. Champion
Bay, 88 cm

Wish v. Stal Noord Zuid

S. 95647


2. premie KR. PREF.
Black, 79 cm

Heidi v.d. Hexelhof

S. 110597

2. premie KR
Bay, 87 cm

SB 0802732

2. premie PREF.
Chestnut, 82 cm

Bonny v.d. Hexelhof

S. 98730

2. premie KR. PREF.
Bay, 84 cm

Some family: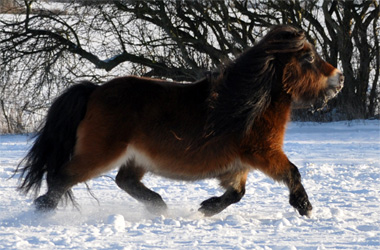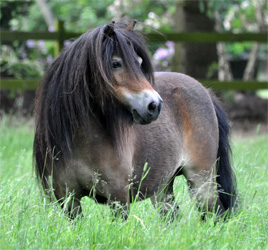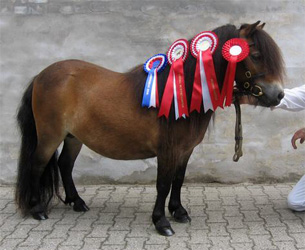 Tamelone v. Stal Poldervreugd
1. kl.x with 43 points. Medium Champion. Overall Reserve Champion.
Multiple times classwinner in Sweeden with 42 points.
Gold and International Veteran Champion 2018.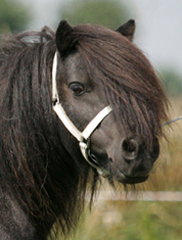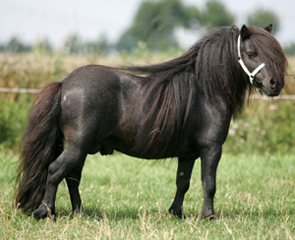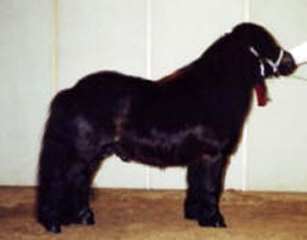 Kiliam v. Dennehove
A very important mini stallion with several approved sons and many 1. premie kroon daughters.
Shown with several 1. premiums and has been awarded Preferent title based on the quality of his offspring.
Has a breeding index of 106 for type and 102 for movements!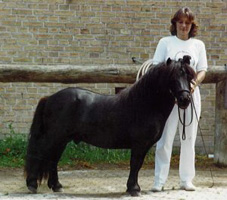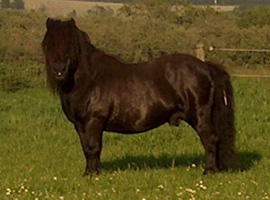 Liam of Borgie
Liam was imported to Denmark in 1988 and in 1989 he was shown at the stallions assesment and won 1st prize and was awarded the Overall Champion title.
Liam is a very influencial stallion, and he is the father of no les than ten 1st prize offspring, among these are the three 1st prize stallions: Stjernens Orion, Mosbækmindes Yves and Mosbækmindes Guinness.
He is the sire of no less than 9 approved stallions so far!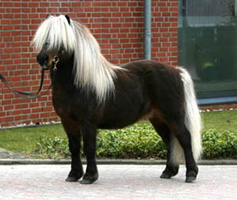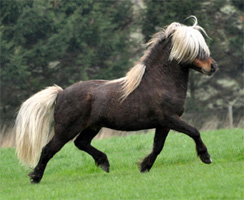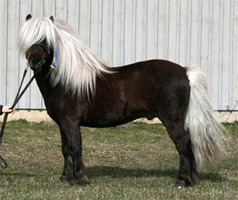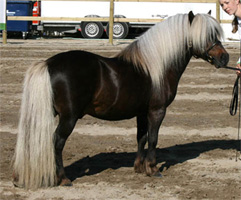 Silbersee Luxus
1.kl.x. w. 43 point + Standard Res. Champion - Denmark
Gold w. 41 points and Champion Stallion at Show - Sweeden.
Nr. 2 of 6 with 23 out of 24 point at Roskilde Dyrskue.
Luxus foals are doing extremely well at the foal and youngstock shows here in Denmark so far. See more of his offspirng further down the page.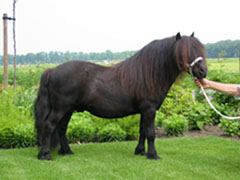 Edmund v.d. Brouwerij
Got 4 x 1. premie in Holland before he was exported to Sweeden.
In 2002, after only 3 years in Sweeden, he was bought back to Holland, where he the following year was awarded lifetime approval because of the high quality of his offspring.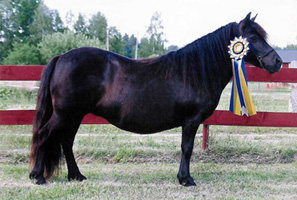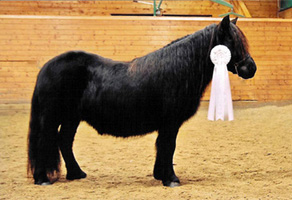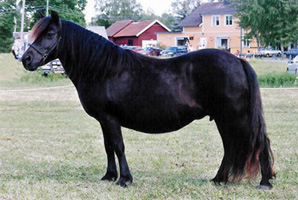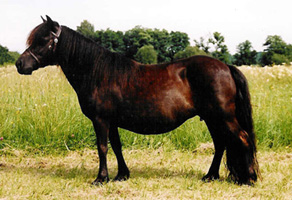 Fixy v. Bunswaard
An excelent mare who has won several times 1. premie in Holland.
KROON PREFERENT
4 x gold in Sweeden + 2 x Best in Show with as much as 44 points, and a maximum score of 10 for type and trot!
SUCH, SUPER-SUCH and ELIT
At the age of 20 år she was shown in Denmark and won her class: 1. kl.x w. 43 points and Best Veteran
Standard Res. Champion and Overall Res. Champion.
She is the mother of 2 approved stallions; 1. premie stallion Kylian v. Bunswaard, who is also National Champion and 1. premie stalllion Lowieke v. Bunswaard.
She is also the mother of several amazing mares.