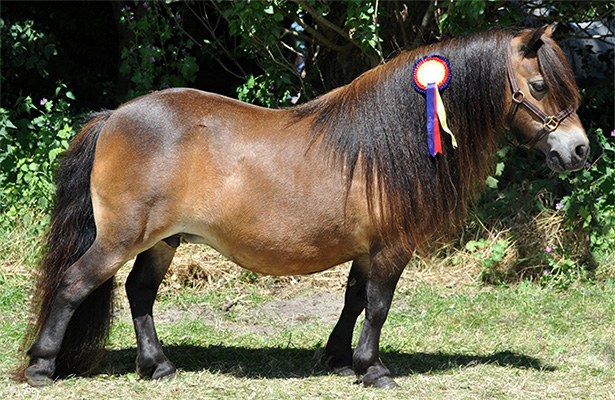 Mare
Born: 28/5 2003
Measurements: Height: 88 cm and 13 cm cannon bone
Colour: Bay
Genotype: E/e A/a

Tamelone is an amazing mare that I fell in love with on a Stud Tour in 2011, where we visited Stutteri Hedegårde.
Lena fell in love with her son, Hedegårdes Shadow, and she bought him, but Tamelone was unfortunately not for sale. Therefore I was so happy when Anette and Jørgen wrote to me in the spring of 2012, that I could buy their lovely mare and her sister Trix, who I also think is a wonderfull mare with great movements.
We decided to talk more about it at the stallions assesment, where we were going to meet since they were bringing Lenas new stallion Shadow, who is as I said Tamelones son.
And not only is Tamelone herself shown at the mares assesment with a first prize and 43 points, plus awarded Medium Champion and Overall Reserve Champion, but this year her son Shadow were approved with 42 points and was also this years Medium Champion!
I am looking so much forward to the lovely foals that Tammie will hopefully give me in the future.
A 1000 thanks to Anette and Jørgen for letting me take care of this lovely lady!

Results:
2008
Mares Assesment - Jutland
Medium Champion
Overall Reserve Champion
1st class
Nr. 1 of 10
Score: 99889 = 43 points
2017
Mountain and Moorland for Fun
Judge: Mrs. Gill Wright
88777 = 37 points
Nr. 6 of 8

Gørlev Horseshow
Judge: Jan Bjørnshøj
Maximum: 24 points (out of 24)
Nr. 2 of 7
Honorary prize

Golden Crown Shetland Show - Sweeden
Judges:
Mr. Libertus Alderkamp: 99889 = 43 points
Mr. Remond Molenkamp: 98898 = 42 points
Overall: 42,5 points - GOLD
Classwinner - Nr. 1 of 6
50 year Jubileeshow Sweeden

Saturday
Judge: Annika Strindgård
99888 = 42 points. GOLD
Classwinner: Nr. 1 of 9

Sunday
Judges: Jane Barry and Helena Kättström
77776 = 34 points - Bonze
Nr. 4 of 4
2018
ISPC International Show - Herning - Denmark
Judges: Alf Johanson, Else Enemark and Anna Pajanan
Nr. 1 of 1
Gold
Veteran Coloured Mares Champion
Ahla, Laholm - Sweeden
Judge: Torsten Jeppsson
Nr. 1 of 2
99888 = 42 points
Gold
2020
SUCH
Sweedish Show Champion
Stamtavle

Florio v.d. Beatrixlaan

S. 800761

1. premie
Chestnut, 85 cm

SB 0000892

1. premie, ELIT
KR. PREF
Chestnut, 84 cm

S. 808271

1.premie
KEUR. PREF.
Black, 82 cm


S. 94374

KR. PREF.
Black, 84 cm

Tamelone v. Stal Poldervreugd

S 3212

Wish v. Stal Noord Zuid

S. 95647


2. premie KR. PREF.
Black, 79 cm

S. 830

2. premie
Black Tobiano, 82 cm


S. 94342

1. premie
KR. PREF
Black, 81 cm

SB 0802732

2. premie PREF.
Chestnut, 82 cm

Claret

SB 0000961

Chestnut, 87 cm

Heidi v.d. Hexelhof

S. 110597

2. premie KR
Bay, 87 cm

Hallanda Gold Finch

11096 SSB

Chestnut, 81 cm

Bonny v.d. Hexelhof

S. 98730

2. premie KR. PREF.
Bay, 84 cm

S. 883

PREF.
2. premie
Chestnut, 82 cm

Birling Square Dance

S. 77074831

2. premie KR. PREF.
Brun, 83 cm
Some Family: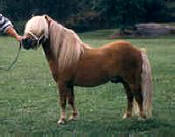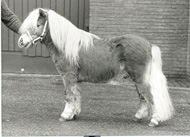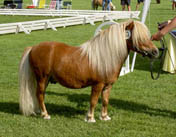 Parlington Pimpernell
One of the leeding stallions in both Holland and Sweeden.
He was the best mini stallion in Holland for 4 years, before he was exported to Sweeden in 1991. One of Europes leeding stallion fathers with more than 25 approved sons in Holland, and approved sons in both Germany, Sweitzerland and Sweeden.
Used in Sweeden from 1991 til 2001, where he won severel BIS and champion titles. He was awarded ELITE several times, and was shown with up to 45 points.
In 1991 he was reserve world champion in Paris, and in 1994 he was best mini champion at the international show in Holland.
In 2001 he had 278 registered offspring in Holland, and more than 500 offspring all in all.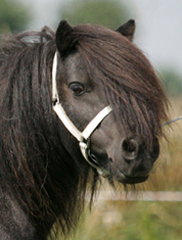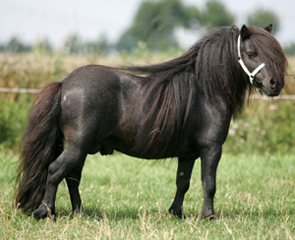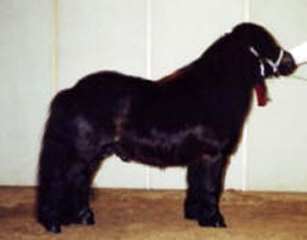 Kiliam v. Dennehove
A very succesfull mini stallion with sevaral approved sons and many 1. premie kroon daughters (see a small selection of his offspring below)
Has been shown several times with 1. premie and has been awarded the Preferent title based on the amazing results of his offspring.
Has a breeding index of 106 for type and 102 for movements!

Son: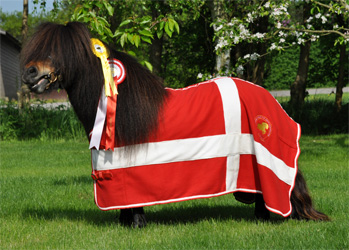 Hedegårdes Shadow
2012: Approved for breeding and classwinner with 99888 = 42 points
Medium Champion
2014: 1.class and classwinner with 99889 = 43 points
Mini Champion
Half sister - fathers side: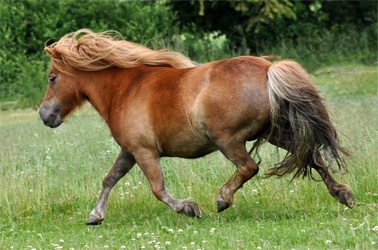 Trix v. Stal Poldervreugd
1st class with 888 99 = 42 points
Half brother - Fathers side: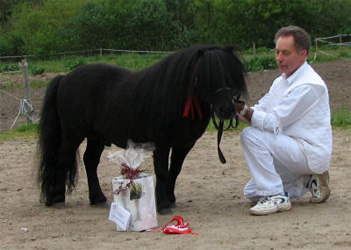 Pericles v.h. Wald
1st class with. 988 89 = 42 points.
Mini Champion and Overall Reserve Champion.
Father of two 1st class mares and and approved son here in Denmark.
Half brother - fathers side: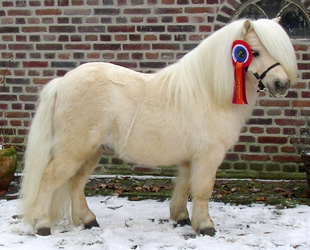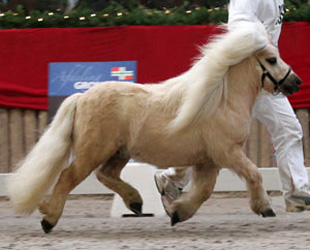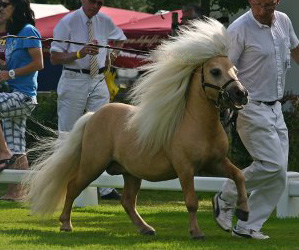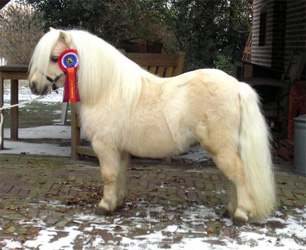 Shakira v.d. Buske
A very popular lifetime approved 1. premie mini stallion.
Was also class winner at the international show 2012
Sire of 3 approved sons with 1. premie
Half brother - fathers side: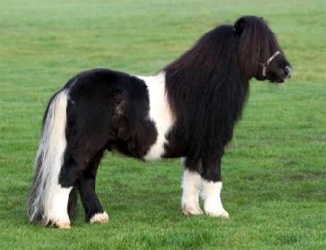 Oscar Van 't Roerdal
1. premie appoved stallion
Half brother - fathers side: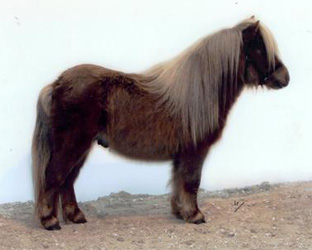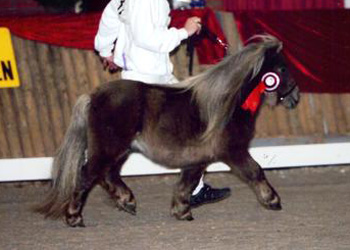 Varwick v.d. Nijkamphoeve
One of the few approved mushroom stallions in Holland.
2. premie
Half sister - fathers side: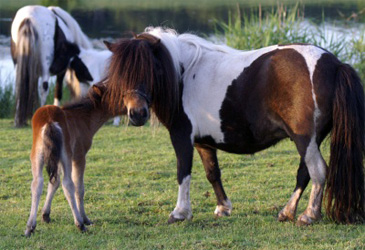 Patrice Van 't Roerdal
A very succesfull mare and just one of Kiliam v.h. Wald's many 1. premie kroon daughters.