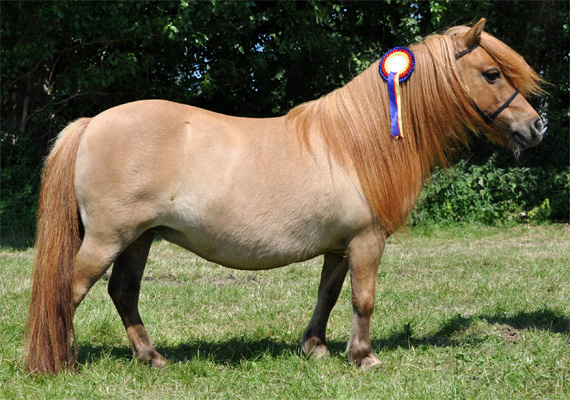 Mare
Born: 2001
Height: 85 cm, Cannon Bone: 12 cm
Colour: Red Dun (+ mushroom carrier)
Genotype: e/e A/a Dn/dn Mu/mu

I bought Regina from Wielfred Ten Dam, Liebas Stud in Holland, together with her beautiful little foal, Cyselle Liebas and little Rosie in her womb.
Her genotype is very interesting, since she not only carries the dun gene but also the mushroom gene. Also she carries the bay gene.
2017 I sadly lost my beloved Regina, due to a very complicated foaling, where we finally had to let her and her unbprn foal go.
Results:
2002:
Enterpremie
2003:
Twenterpremie
2005:

Mariënheem, Holland
2. premie
Nr. 4 of 8
2006:

Mariënheem, Holland
2. premie
Nr. 3 of 5

2011:

Mares Assesment - Zealand
Points: 877 78 = 37 points
2.A.
Nr. 3 of 3
2013:

Gørlev Show
Score: 22 points (out of 24)
Nr. 10 of 11
2016
Store Hestedag Show - Roskilde
Judges: Ivan Tovgård and Ole Paarup-Nielsen
Score: 22 points (out of 24)
Nr. 6 of 6
Stamtavle

Expensive v. Bromishet

SB 0001104

1. premie PREF.
Chestnut, 84 cm

SB 0000892

KR. PREF
Chestnut, 84 cm

S.807707

Chestnut, 89 cm

SB 0090436

KR. PREF.
Chestnut, 79 cm

Regina Van De Westerbrink

S 3570

Cecielia Van De Reehof

S.100700

KR. PREF.

S.934 NL

2. premie
Chestnut, 89 cm

Sandra v. Holwierde

SB 0090592

2. premie KR. PREF.
Chestnut, 92 cm

Boltwood Georgian Silver

2543 SSB

Grey, 81 cm

Avening Cherubino 2nd

1891 SSB

Dun, 76 cm

Boltwood Celine

S.105055

Red Dun

Dolly Gray of Moor-Vale

292B SSB

Grey, 88 cm

Boltwood Cellist

14133 SSB

Deanland Carlo of Boltwood

2541 SSB

Red Dun, 78 cm

Boltwood Celeste

9022 SSB
Some Family: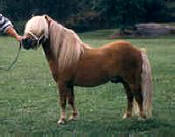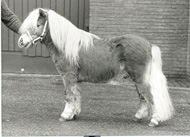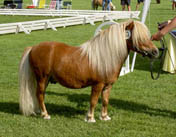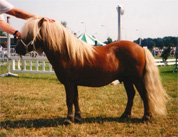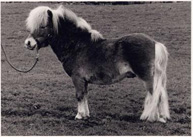 Parlington Pimpernell
One of the leading stallions in both Holland and Sweeden.
He was the best mini stallion in Holland for 4 years, before he was exported to Sweeden in 1991.
One of Europes leading stallion fathers with more than 25 approved sons in Holland, and approved sons in both Germany, Sweitzerland and Sweeden.
Used in Sweeden from 1991 til 2001, where he won severel BIS and champion titles. He was awarded ELITE, and was shown with up to 45 points.
In 1991 he was reserve world champion in Paris, and in 1994 he was best mini champion at the international show in Holland.
In 2001 he had 278 registered offspring in Holland, and more than 500 offspring all in all.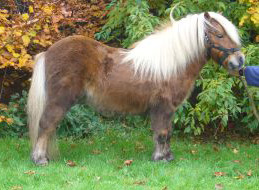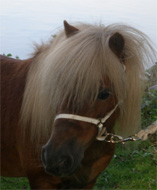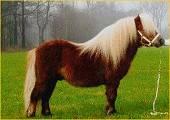 Expensive v. Bromishet
Leeding dutch stallion with 12 approved sons, and 47 1. premie daughters in Holland.
He is a lifetime approved champion stallion with 1. premie and Preferent predicate.