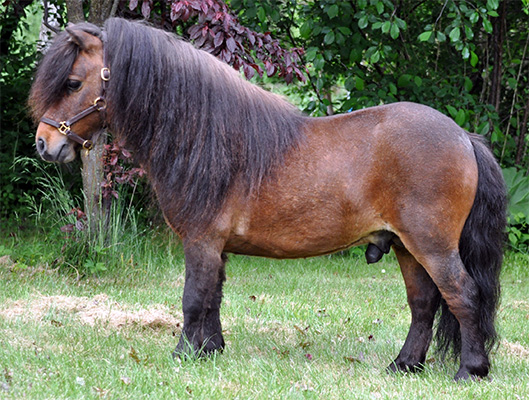 Colt
Born: 16/5 2013
Colour: Bay
Genotype:

Very promising colt, with definite stallion potential. Very well built, and VERY promising movements.
Great type, with perfect little head, and big expressive eyes. Will be around 82-84 cm when grown.
Sire is 1 class palomino stallion. Mini Champion and Overall Reserve Champion.
Dam is also 1st class, Medium Champion and Overall Reserve Champion.
Both have amazing movements and so will this little guy.
Damsire is the well known 1. premie, KEUR and PREFERENT stallion Kiliam v. Dennehove. Known for passing his amazing movements.
His mothers sister, Trix v. stal Poldervreugd is also a 1st class mare, with 9 out of 10 for movements. Mothers brother, Pericles v.h. Wald is also 1st class, and also Mini Champion and Overall Reserve Champion.
All in all, incredible bloodlines in this little guy.
Sold to Stutteri Farmen v. Dina Nielsen as a foal.
In february 2017 I got him back. In the summer of 2016, he had been given to a family together with his friend Amazing, who he had grown up with.
Unfortunately this family knew nothing about feeding horses, and had been feeding them straw, instead of hay.
To make a long store short, his little friend ended up starving to death, and Patron almost did the same.
Thankfully some vets came along and took him, and the owner at the time, contacted me and asked if I wanted him.
After a week and the clinic he was strong enough to make the short journey home to me. He was litterally skin and bones, and he had absolutely no muscle mass, and therefore could hardly walk.
Luckily it only took 3-4 month of TLC and lots of food, to get him back on his feet and looking like the picture above.
I am so happy I got him home, and my plan is now to show him for assesment.
Unfortunatle all my dream for him never came true, as I had to let him go in december 2017, because of an injury to his knee.
R.I.P. Little man <3

Results:
Stamtavle

SH 540

2.kl.B - Mini Champion
Palomino, 82 cm

S. 801587

1. premie
Chestnut, 81 cm

SH 695

1. kl.x - Mini Champion + Overall Reserve Champion
Palomino, 85 cm


Lezah of Longalley

RS 4521

Palomino, 92 cm

Shady Acres Poverful Patron

S 2283

1. kl.x
Chestnut, 86 cm

Skovlundens Gordon

SH 186

1. kl
Chestnut, 87 cm


Paradisets Nadia

S 1422

2. kl. A
Chestnut, 91 cm

S. 808271

1.premie
KEUR. PREF.
Black, 82 cm

Florio v.d. Beatrixlaan

S. 800761

1. premie
Chestnut, 85 cm

Tamelone v. Stal Poldervreugd

S 3212

1. kl.x - Medium Champion + Overall Res. Champion
Bay, 88 cm

Wish v. Stal Noord Zuid

S. 95647


KR. PREF.
Black, 79 cm

Heidi v.d. Hexelhof

S. 110597

SB 0802732

2. premie PREF.
Chestnut, 82 cm

Bonny v.d. Hexelhof

S. 98730

KR. PREF.
Some family: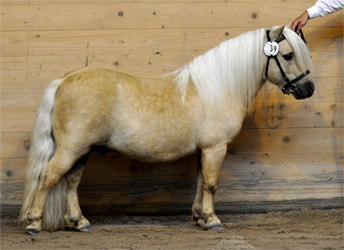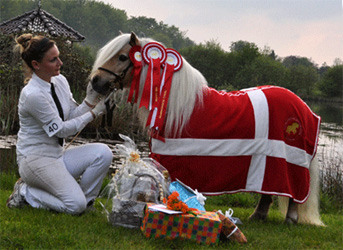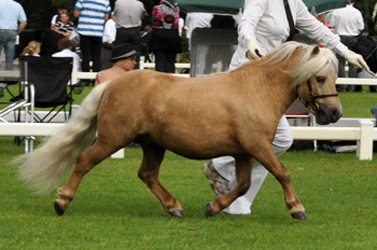 Stjernens Mini-Paschal
1. kl.x. with 43 points. Mini Champion. Overall Reserve Champion.
Also approved in Sweeden.
Winner of the 2011 Performance Test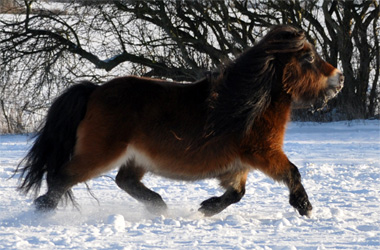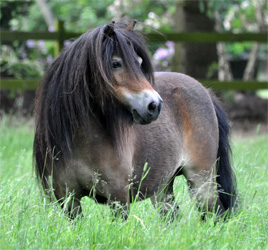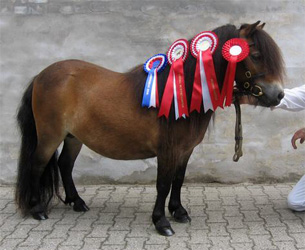 Tamelone v. Stal Poldervreugd
1. kl.x with 43 points. Medium Champion. Overall Reserve Champion.
Multiple times classwinner in Sweeden with 42 points.
Internatinal Veteran Champion 2018.
Brother: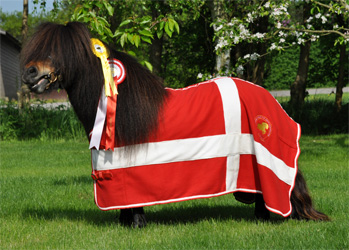 Hedegårdes Shadow
2012: Approved for breeding and classwinner with 99888 = 42 points
Medium Champion
2014: 1.class and classwinner with 99889 = 43 points
Mini Champion
Aunt: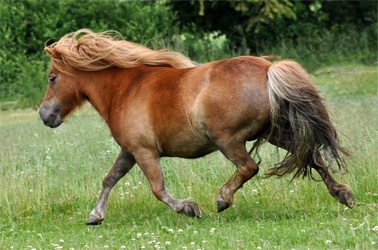 Trix v. Stal Poldervreugd
1 kl. with 888 99 = 42 points
Uncle: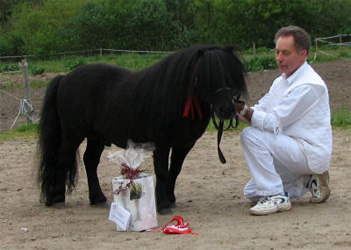 Pericles v.h. Wald
1. kl. with 988 89 = 42 points
Mini Champion and Overall Reserve Champion
Has sired two 1. kl. mares and an approved son, out of only 6 shown ponies so far.

Paradisets Petrea
1. kl.x with 44 points
Only two shown offspring, both with 1. kl and both with champion titles.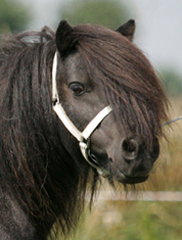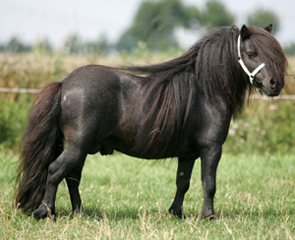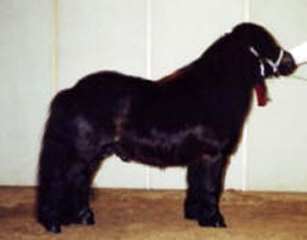 Kiliam v. Dennehove
A very important mini stallion with several approved sons and many 1. premie kroon daughters.
Shown with several 1. premiums and has been awarded Preferent title based on the quality of his offspring.
Has a breeding index of 106 for type and 102 for movements!