_______________________________________________________________________________________________
April 9th
Spring is slowly showing its face.
We have been longing for sun and warmth, and are now longing for the little foals. The first mares are already bagging up.
I hope I will have at least one or two foals in my vacation, which starts wednesday.
The foaling season didn't even get to start though, before something terrible happened.
I have lost my gentle, beautiful black pearl and her unborn foal.
I came home late from work one day, and I went out to feed the horses. 
Arwen was standing a little outside the flock, like she usually does, and she neighed when she saw me, and then ran to me when I called for her to come get her dinner.
I put her in the stable, and started eating right away. I went to get some hay, and when I got back 4-5 minutes later, she was laying flat on her side. At first I thought she was probably aborting her foal, but I very soon realized she wasn't breathing.
I pannicked and started frantically pushing, beating ect. to wake her, but she was gone.
A bit of blood in her left nostril was the only sign I could find.
I have no idea why she died, but thinking it could be an aneurism, that burst. She was lying completely peacefully right on the spot where she had been eating a few minutes earlier.
She was in great shape, looked amazing and was carrying her pregnancy beautifully.
I had gotten so especially fond of her since I got her home again, and she trusted me and always came when I called for her.
I was so looking foreward to having the first foal from her that I had planned for myself, and was already planning on bringing her to assesment this year.
She was meant to go to a show with me on the following saturday, if I hadn't had to pass on the show for a meeting.
It is all so unreal and incredibly sad!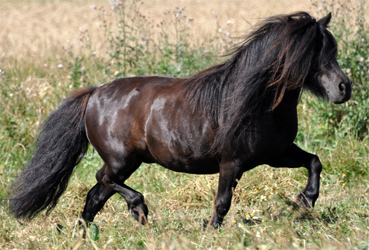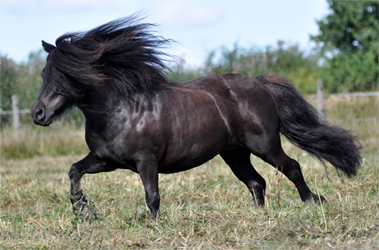 Now I can't decide wether to keep her filly from last year, instead of selling her as planned, or to try to find a new black star.
No one can ever replace Arwen, but if I am getting a new black beauty, she will have to be perfect.
Nice build, pretty little head, lots of hair and super movements. And ofcourse she has to be mini. If anyone know of a mare like that, please let me know.
I am willing to wait years for the right one.
On a happier note, Patron is doing great.
He has almost recovered completely and is now full of vitality and hormones!
He has gained a lot of weight, and now he just needs to built up more muscle in his hindquarters, topline ect.
He's movements have also improved 100-fold, and is now almost back to when I last saw him as a 2 year old.
He has an amazingly thick fur, was sweating a lot, and kept itching and scratching, so about a month ago I decided to clip him.
That helped in combatting the lice, and also some fungal infection along his back. He cheared up a lot after I clipped him completely.
He has gained even more weight since then, and he is soon ready for summer pasture with the other guys.
Below are a few pictures from the day I clipped him. I will try to take new ones as soon as possible.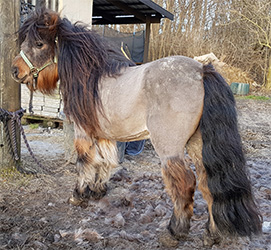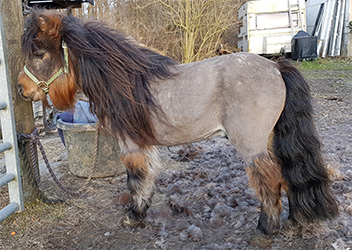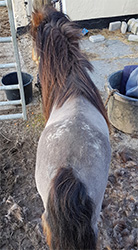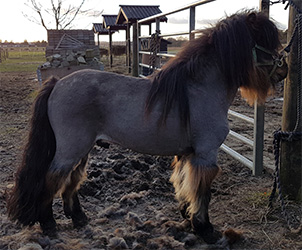 Today was another nightmare, as I woke up to realize the Zita had lost her beautiful little filly foal during the night.
A pretty little chestnut filly, lying on the ground, with the umbilical cord and placeta still attached.
Zita seemed bright and not very interested in the foal. She didn't look like she had been sweating or anything. She wasn't due for almost 3 more weeks, and hadn't really bagged up or showed any signs of emidiate foaling.
Later today she seemed a bit pained by her very swollen udder, so I gave her a bit of pain medication, but other than that, she seems fine and in good spirits.
Zita was expecting my very first 2nd generation foal, which I ofcourse was very excited about: Right now though, I am just happy that she is allright, and then we can always try again.
Well as if all of this wasn't enough, Pumpkin now has a suspected placental infection, so I have started her on antibiotics and Regumate, to try to help save her pregnancy.
She isn't due until another 3 weeks.
I almost feel like giving up soon, and I really can face anymore trouble.
This is the 3rd year in a row that I loose foals. 2 years ago, I lost 3 foals and almost lost my darling Zilver, last year I lost one and this year I have losted to allready plus my lovely Arwen, and thats before any live foals have even touched the ground.

_______________________________________________________________________________________________
March 5th
Amazing start to the showing season!
We brought Tristar to the Mountain and Moorland Winther Show.
First he won the class for 2 year old colts, across breeds.
He was then invited to compete in the Junior Championship against 15 other horses who had all been invited. Tristar mannaged to take home: Res. Junior Champion across breeds!
He was then invited to compete for Best Shetland, and here he won Res. Best of Breed, of all the entered shetland ponies.. 
Finally he was the only shetland invited to the Best in Show finale.
Here he was beaten by a very beautiful fell mare and a stunning Welsh stallion, who took home BIS and Res. BIS.
He did amazing all day, allthough my sweet little boy became a bit of a man :)
We thank Libo Design and Blue Hors for the lovely honorary prizes we recieved!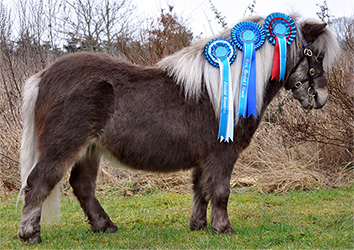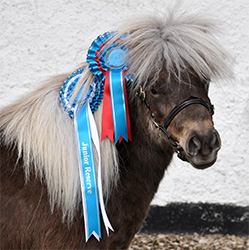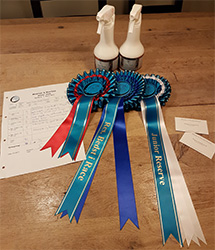 _______________________________________________________________________________________________
February 24th
I promised to return with some stallion news.
Waldo is staying here this year. He was meant to go to Germany for this, and possibly next season, but sadly, the stallion I was getting up here instead, died in an accident.
This is so sad, but means that Waldo will stay home and service mares here instead.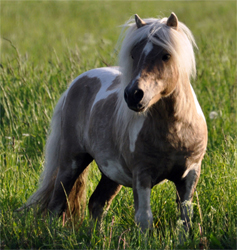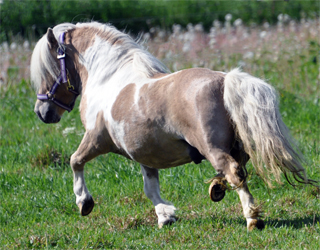 Besied Waldo, we have also rented Stjernens Mini-Paschal, who will serve mares here this season.
Paschal is a great stallion, with great movements, and I have always fancied him.
He is shown at assesment and won his class, with 43 points. Awarded 1. prize and was both Mini Champion and Overall Res. Champion.
As I am using Paschal on quite a few of my own mares, he will only be available to a very few visiting mares.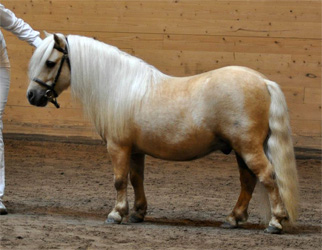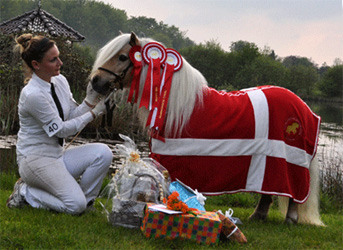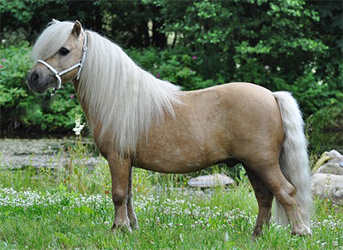 Back in 2013, I actually got a very nice colt foal from Paschal, out of my lovely mare Tamelone. His name was Patron. I gave him this name, because it means protector or guardian angel.
He was born with placenta previa, meaning the placenta had detached, and was showing before the foal sack in the birth canal.
If we has not been there, he would have died.
When he was 6 months onld he was sold to my friend Dina, and there he grew up with his friend Amazing, who is a foals out of my mare Arwen, who Dina had at the time.
This summer they were both given to a family, who instantly loved the two boys. I asked for the name of the new owner, tracked her down on facebook, and then we wrote back and forth a bit. I sent her pictures from when Patron was a foal, and finally asked her to contact me if they ever had to get rid of the guys.
Below are a few pictures of Patron when he was a foal, and from the last time I saw him at Dina's place, when he was about 2 years old.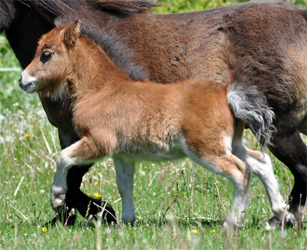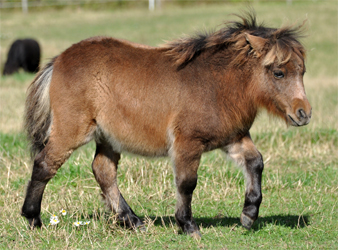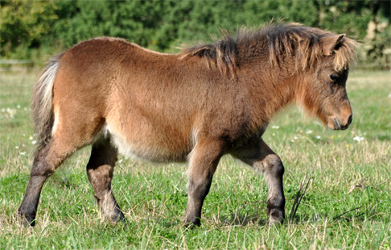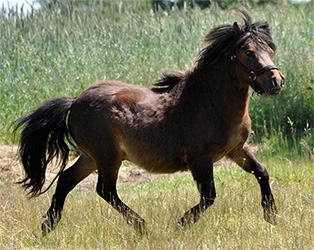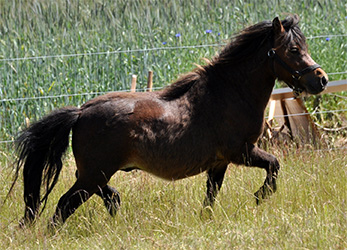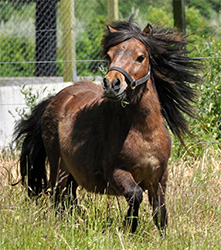 2 weeks ago on friday I was contacted by Patron's new owner, asking if I wanted him back, because they had to have his friend euthanized.
To make a long story short, it turned out that Patron and his friend had been starved to near death, and the veterinarien was forced to euthanize little Amazing, because he was too weak.
Patron was brought to the animal hospital to give him a chance of recovery.
I took a whole week, before he was strong enough to travel the short distance to my home, so it wasn't until friday last week, that I finally got him home.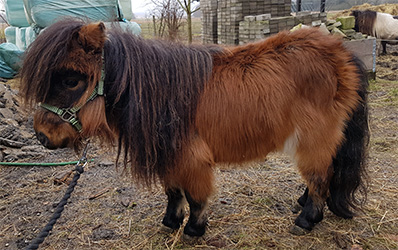 He was litterally skin and bones. He could hardly walk, because he had no muscle mass left. Besided this we has also riddled with lice, but didn't have the strenght to scratch himself.
I treated him for the lice, and often scratched him allover his body, which he enjoyed very much. Besides this I just slowly gave him more and more food. In the first few days, he was lying down a lot and had a bit of colic on/off.
His appetite was okay, but also went up and down, partly because of the colic. In the last 2-3 days a lot has happened though. He is lying down a lot less, his appetite is great, and he seems more energetic.
Today he even showed off to the mares and the other stallions, and mannaged to trot a bit without loosing ballance.
On sunday I measured him with the weight tape measure. He measured at 80 kg, but given the thick fur, which also hides in pictures how horrible he really looks, it was probably a lot less.
Now 5 days later it measured at 87 kg!
I have put up some movies on my facebook page, from the day he arrived and from today. I will keep updating on his progress.
Well lets get back to some happier news.
We have also gotten another new stallion at the stud.
I got him all the way from Austria, but he was actually bred here in Denmark, by my good friend Kate.
I was completely in love with Bakkegaard's Albert, when he was a foal, but unfortunately didn't have the opertunity to buy him back then.
He has the most amazing colour: Smoky Cream Tobiano.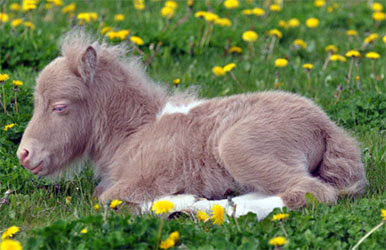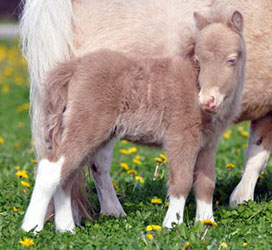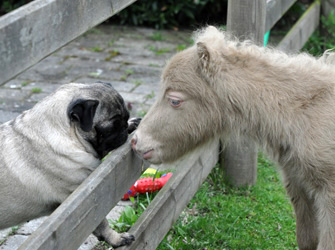 Instead I followed him in his new home at Dragonstone Stud in Austria.
When I suddenly got the chance to buy him, and bring him back to Denmark, I jumped at the chance.
Buying him is quite a gamble, since he has not been showed for assesment yet, but fingers crossed he will make it through and become a new breeding stallion at our stud.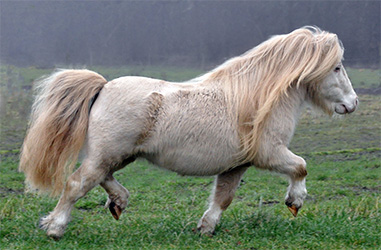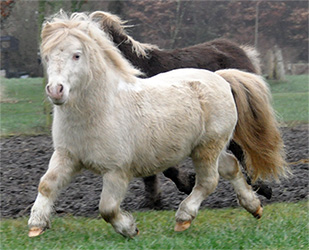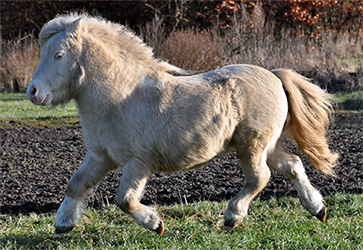 When we welcome new ponies, it also means we have to say goodbye to some.
Little Rover has moved up the road to my neighbour Rikke. Here he lived with her two riding horses, and Tamelone's son Trouble.
He has already settled in very well.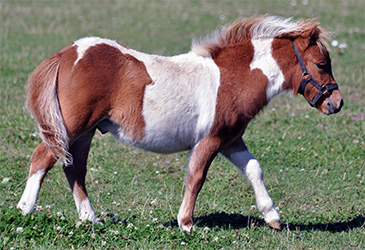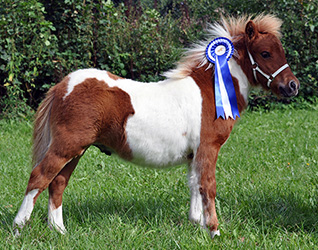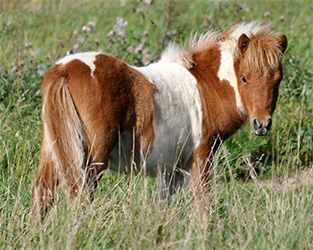 Another one of our colt foals from last year, has moved all the way to Austria.
Little Comanche is now living with Stefanie at the Dragonstone Stud.
He has also settled in very well, and loves to play with Stefanie's other foals.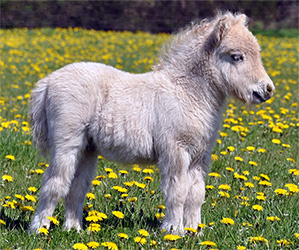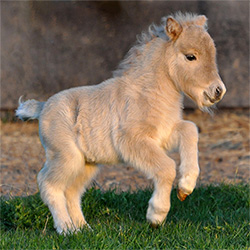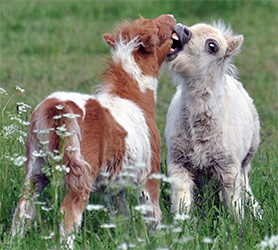 Today one of the mares also left.
Yesmine has given me two lovely filles, that I have kept, and she will now continue her breeding career with my friend Janny from Stutteri Stjernen.
It was a bit sad to say goodbye, since I have been very fond of Yesmine, but I am happy that I will be able to see her again, since I visit Janny several times each year.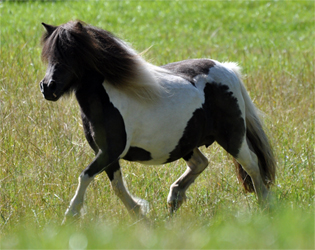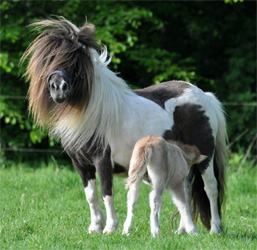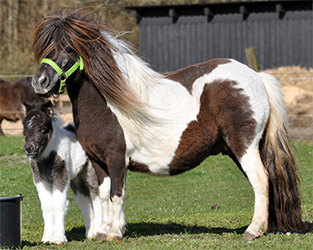 Two other ponies from the sales page have also been reserved.
Pamela is moving to Sweeden, but first she will stay here to give birth and then to be covered again with waldo. She will leave for Sweeden after her foals this year has been weaned.
Galaxy has also been reserved, and the plan is that he will be moving to Norway in june.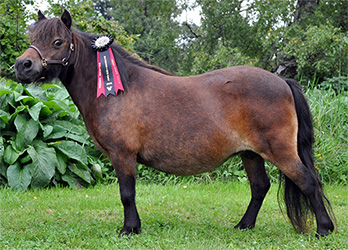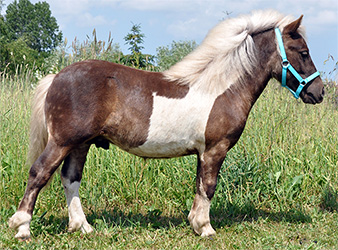 In january I was, once again in Holland, together with 3 amazing sweedish girls, to see the annual stallion show.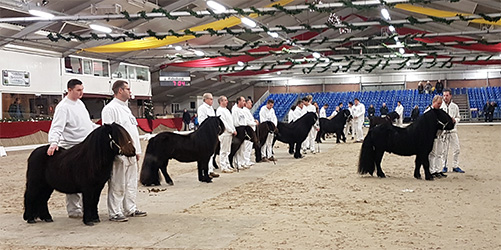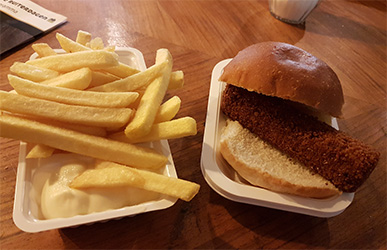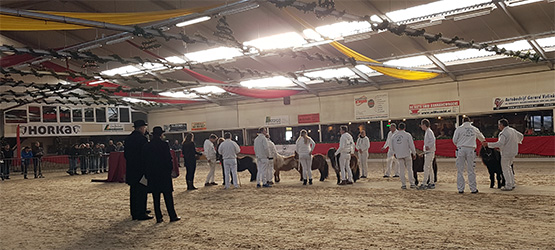 Again this time, we managed to do a few stud visits. This time we visited Stal de Lagevoort, Stal Groenkamp and Duke Stable, where my little Pamela is from.
We saw some amazing ponies, including the very famous, Shady v. Bromishet at Stal de Lagevoort. At Duke Stable I fell in love with the amazing little Attention of Duke Stable, even though she is both red and roan!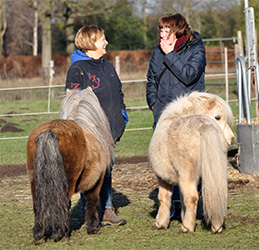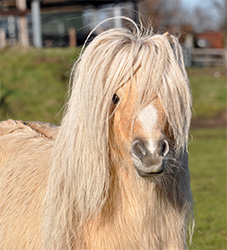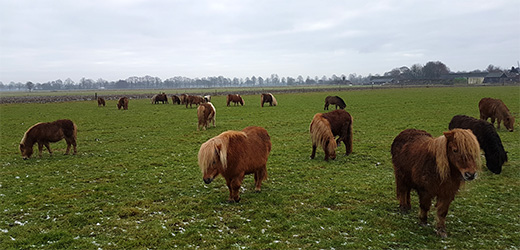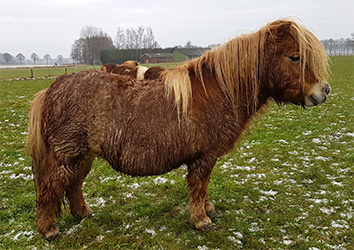 Now we are just waiting with excitement for the first foals to arrive. One foal less, now that Yesmine has left, but still counting on 12 lovely foals this year!
See all the expected foals as the Services page.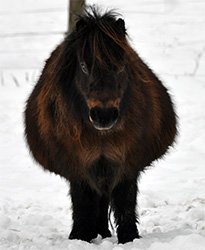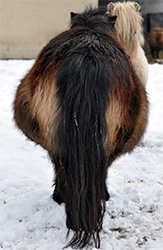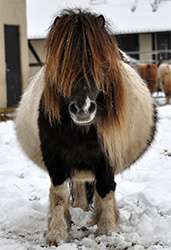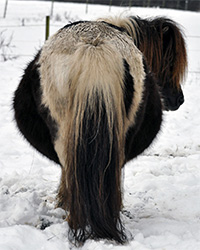 ________________________________________________________________________________________________

The past year
Last year offered us a much better foaling season than the previous year.
Only poor Pumpkin's foaling did not go to plan, and she lost her lovely cremello colt.
We got 8 foals all together. 5 boys and 3 girls, even though my statistics said it was going to be a girls year! Well I guess that means we will have loads of lovely filles this year!
We are crossing our fingers for a lovely and completely problem free foaling season this year.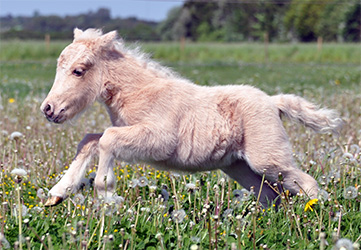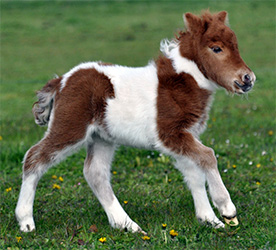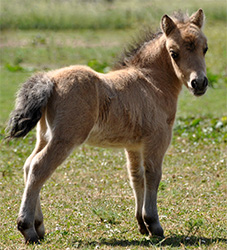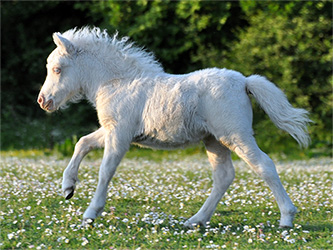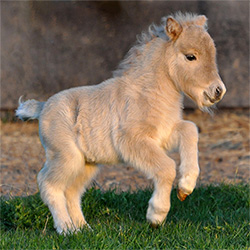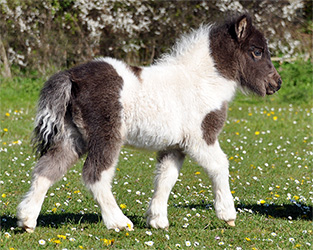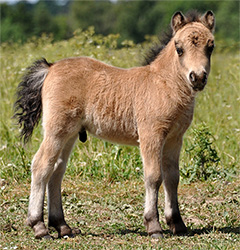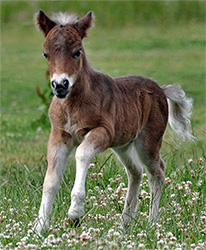 The show season alse went very well. My little favorite of the young girls, River, became Best 2 year old filly at the Gørlev Youngstock show.
The highlight though, was again this year, the mares assesment. For a 3rd year in a row, we took home the title of Best Mini Mare. This year with a mare of my own breeding, Zita. First time ever showing my own breeding for assesment.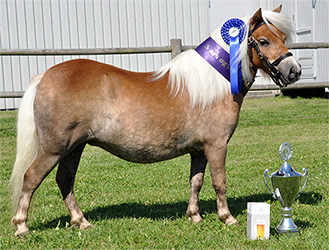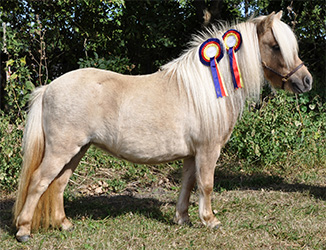 2017 was also the year we started showing abroad for the first time. Not just once, but twice we went to Sweeden for showing, and it was great fun.
Definately not the last time I have done this.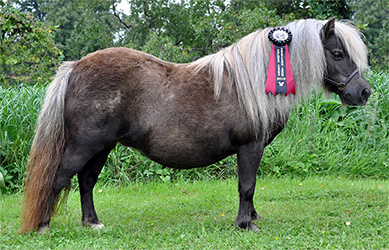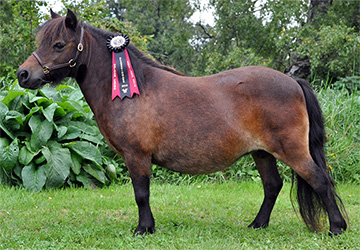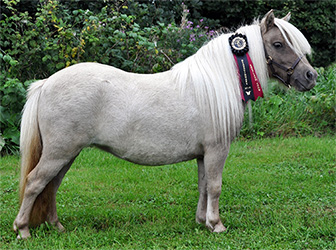 We thank you all for a wonderful 2016 and hope that 2017 will be equally great!


____________________________________________________________________________________________________