________________________________________________________________________________
I finally mannaged to update the entire website with everything that happened in 2019.
I will pick up where I left off.
The following day the second foal arrived.
For the last 3 days and nights we had been watching Pumpkin like a hawk, as we were sure she was just about to foal.
Jilly was also stabled since she was due to foal 2 weeks earlier, but we were starting to be certain there had to have been a mistake about her due date.
She had only bagged up a little bit, and was still completely hard as stone in her ligaments in the back.
Nevertheless she cheated us, and while Pumpkin was wearing the foaling alarm, Jilly sneaked out her foal early that morning.
The cutest tiny little bay filly foal, by Ivo v.d. Lindenhof.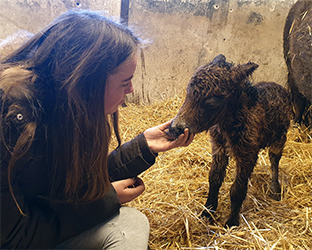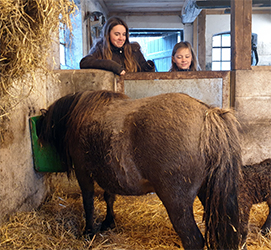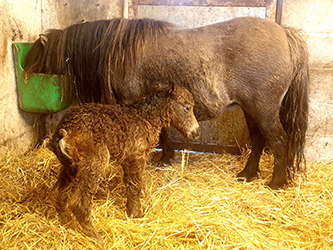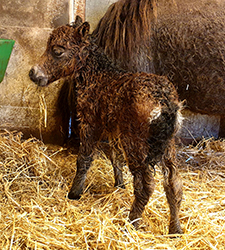 Shady Acres Jellybean has the most fantastic personality. She is one of those foals who just follows you around the paddock wherever you go. And while she was still small enough, she really loved being picked up and have her belly rubbed.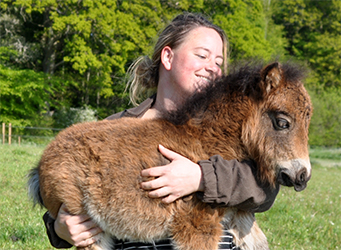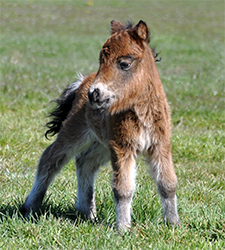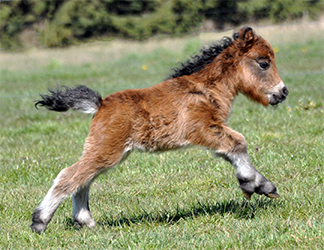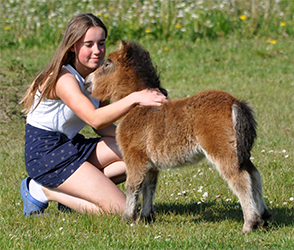 The next day, Pumpkin decided it was time to have her foal.
Just as I got home from work that day, I watched from my car as Pumpkin laid down, got up and laid down again.
I quickly parked the car, and ran as fast as I could out into the paddock.
Pumpkin started pushing and when I checked I found that she had placenta previa (Red bag delivery).
I quickly tore through the placenta and mannaged to quickly pull out the foal, and thankfully it was alive and well.
So grateful I got home when I did. The girls had just checked her 30 minutes prior to my arrival, and nothing seemed out of the ordinary.
Pumpkin had a nice strong colt, who we think is perlino and white. First foal by our stallion Albert.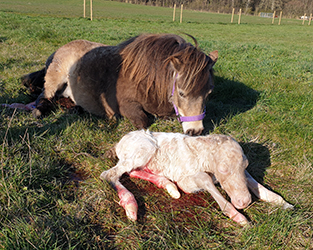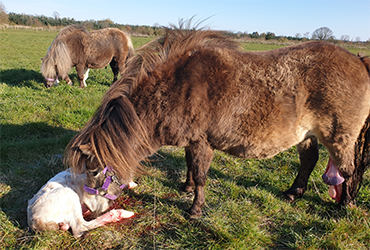 We have decided to keep Shady Acres Perfect Phantom as stallion potential for now.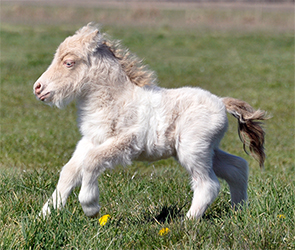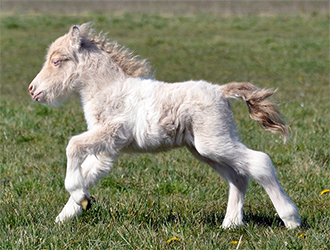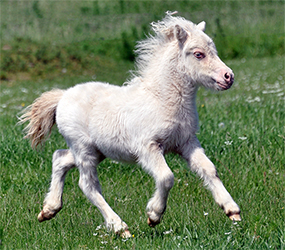 5 days later it was Blondie's tur to deliver the 4th foal of the year, after keeping us up all night the night before.
The foaling alarm went off at around 10 pm that night, and after about half an hour she started.
Unfortunately only one foot presented and the head was pushed downwards.
I quickly mannaged to correct it, but it still took a lot of pulling to get this big boy out.
At 10.43 pm a gorgeous big strong smoky cream boy was born.
Blondie's previous owner Kate, was there as per tradition, to help welcome the new foal into the World.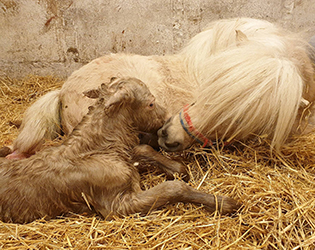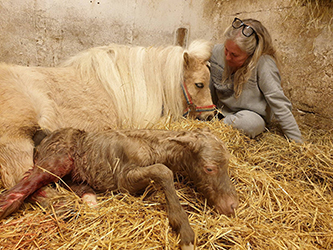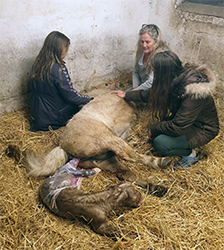 This cute little guy was named Shady Acres Baby Bastogne, and he has been sold to a breeder here in Denmark.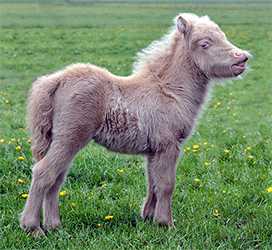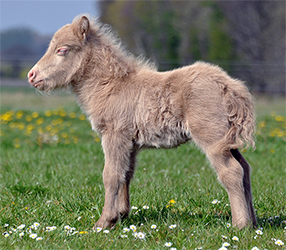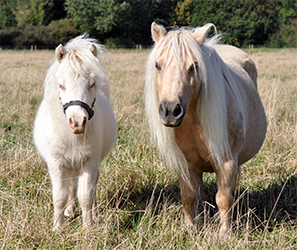 So after Blondie had foaled we decided to check on the in foal mares in the paddock, as I had a susspicion the moon might be stirring something.
And sure enough, We found Minnie with a very newly born little brown colt foal.
We quickly got them in the stable and settled for the night.
I then continued to do hourly check ups all night long, on the mares in the paddock, because 2 other mares we starting to show tell tale signs of imminent foaling.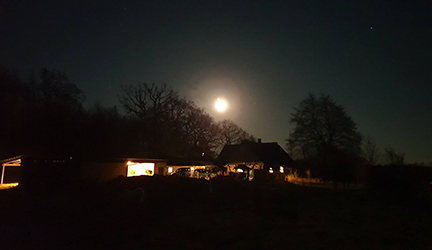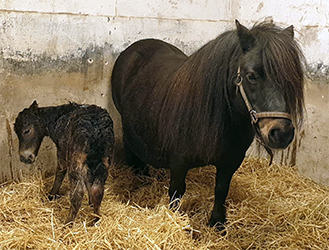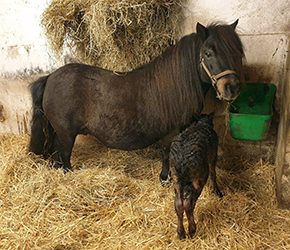 Minnie's little guy is called Shady Acres Magic Mayhem, and he is for sale.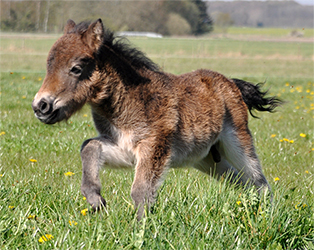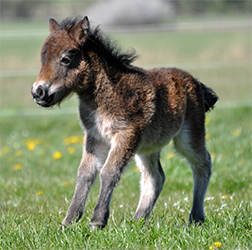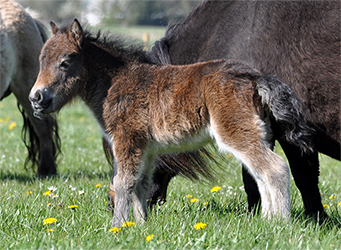 So the following morning, after being up every hour to check on the girls, I suddenly woke up 10 minutes before my alarm was set to go off.
I quickly go to check the mares, and arrived just as Fanny lies down and start to push.
After a quick and easy delivery, Fanny has a gorgeous smoky cream dun colt foal.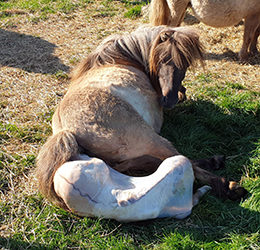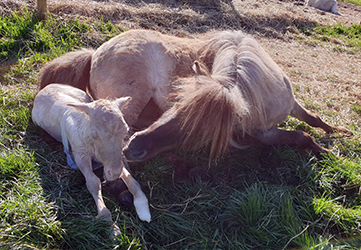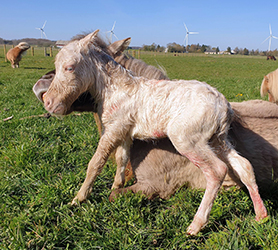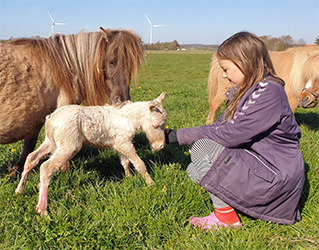 This little guy, with a very interesting colour, we have decided to keep for now, to see how he develops.
After weaning he lent him out as company to another colt foal, so it will be very interesting to see how he has grown, when he comes back.
Shady Acres Dirty Diamond.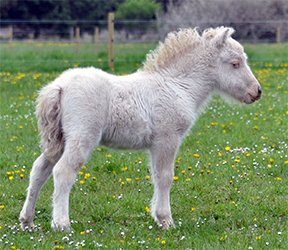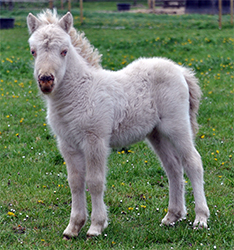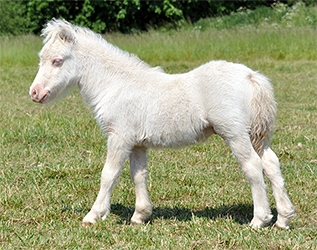 Already the same night, River and Tamelone were both waxed up, and after keeping us up all night, Tamelone finally started foaling, the next morning, after being turned out.
After a VERY quick and easy delivery She had a gorgeous smoky black colt.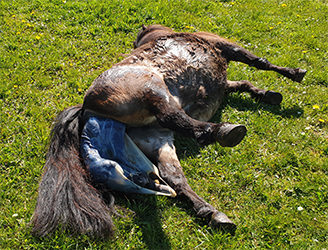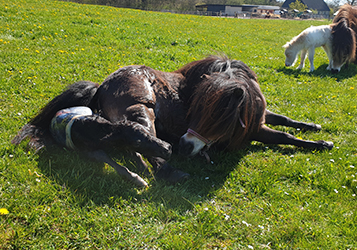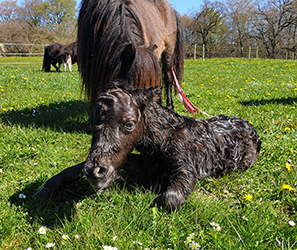 This smart little man is called Shady Acres Twilight, and he is also for sale.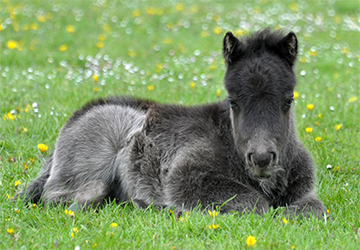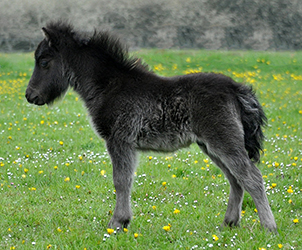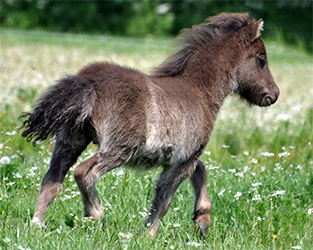 2 days later, River was still waxed up, and now Alysha was getting was plugs too.
Now the race was on, to see who would foal first.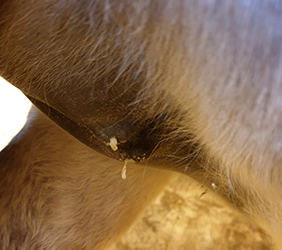 Alysha didn't keep us in suspense for long, as she laid down in the field and foaled, the very same day.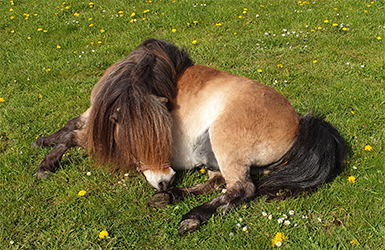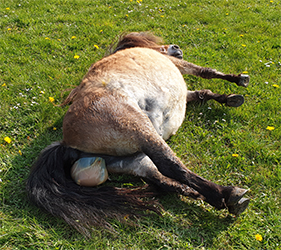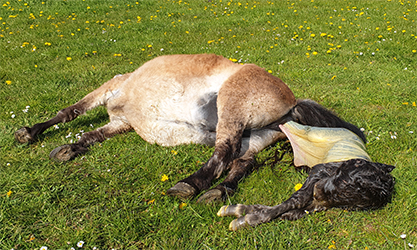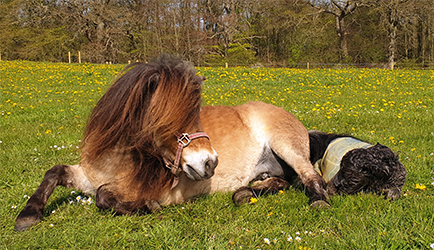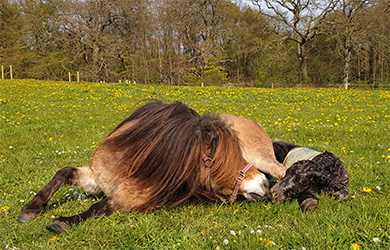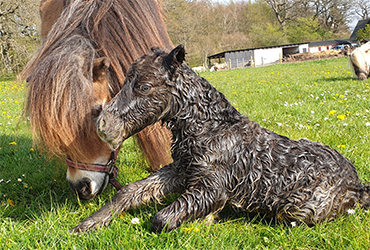 Alysha took her time foaling, yet, slowly but surely, the gorgeous Shady Acres Aragorn, made is way into the world.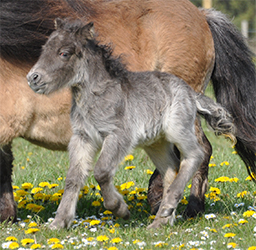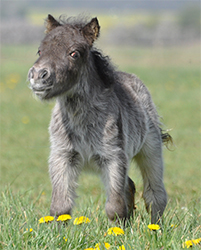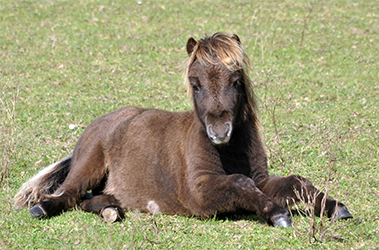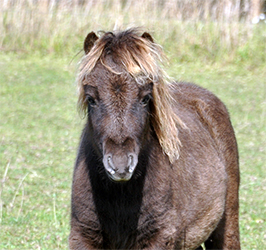 The following day I woke up and found Blossom standing with a dead foal at her feet. It was a huge colt foal, that she has probably taken too long to push out.
I am so gutted I wasn't there for her, but she had no signs at all. I am just relived that little Blossom was feeling well, and that she didn't seem to sad.
In between all these foalings, we also had time to relax and enjoy the easter holiday, and the nice spring weather.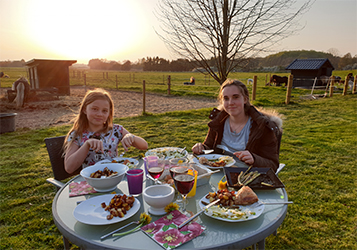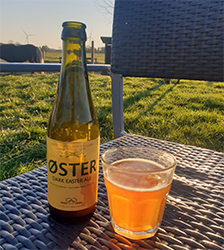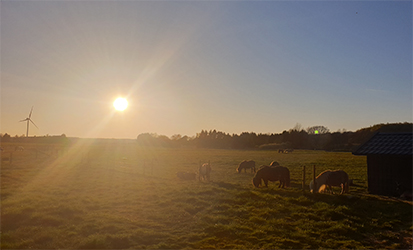 The following day, River had still not had her foal, but around midnight the milk finally started dripping, and she started sweating a little bit, so I knew the birth had to be imminent.
Luckily she didn't keep me waiting too long, before she finally laid down and started foaling.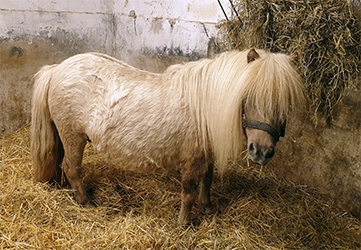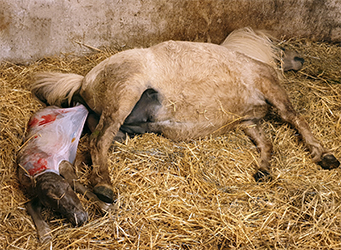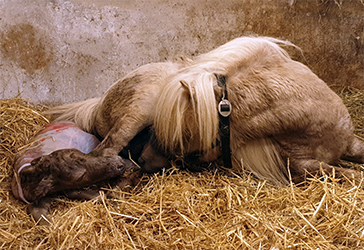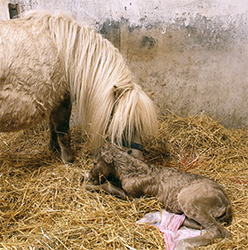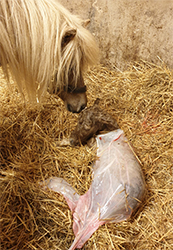 And finally, after 9 colt foals, Jellybean had a little sister to play with.
River delivered the most beautiful little mushroom dun filly foal, by Picasso of Holla.
Shady Acres Royal Rain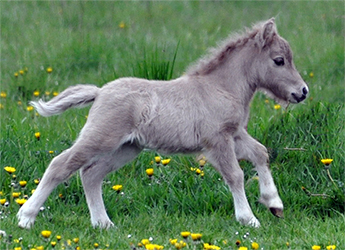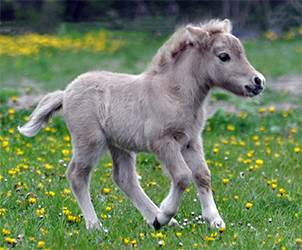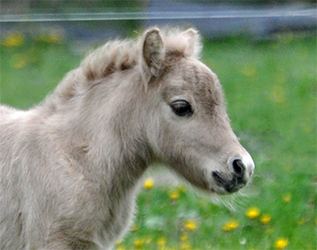 We had now reached the end of April and Diamora was now gearing up to have her foal.
She had a quick and easy delivery, and at just around 1 a.m. on May 1st, she had a gorgous little buckskin filly foal!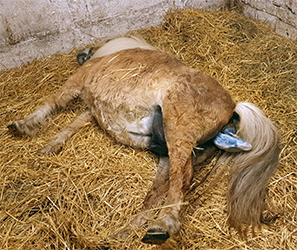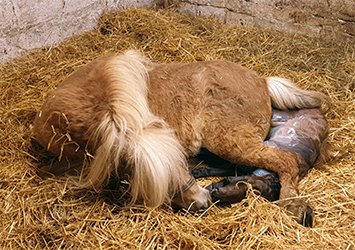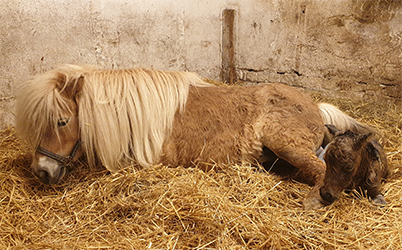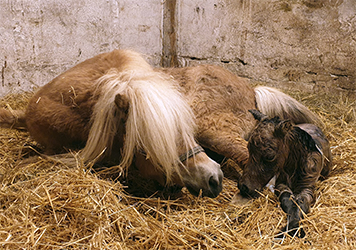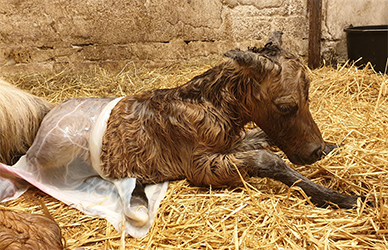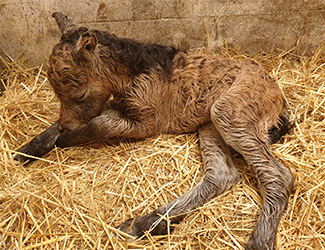 Her name is Shady Acres Darling Daisy, and we have chosen to keep her and see how she develops.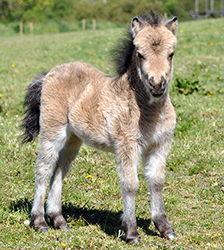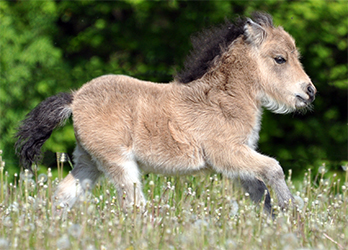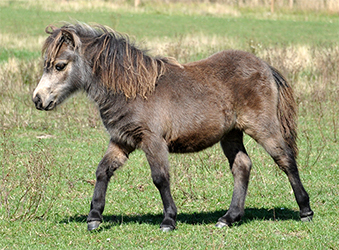 The first weekend of May, it was time for the next show. We went to Osby in Sweeden and brought with us Sine, Katie and Wanilla.
Wanilla was not to the judges liking. Sine did pretty well, but needed just one more point to get the coveted gold.
Katie did me proud on her very first show with me. She got a very nice 2nd place in a strong group of 3 year old mini mares, and she got 40 points and gold.
Now the hunt for her breeding diploma could begin.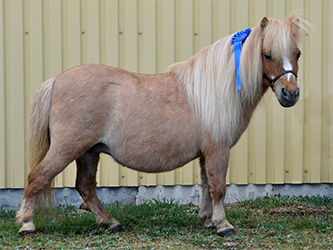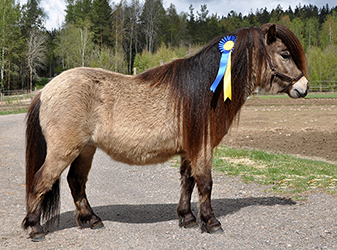 The nice spring weather continued in may, which was great with all the foals.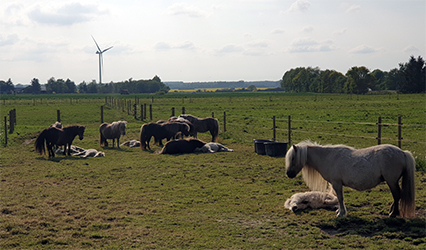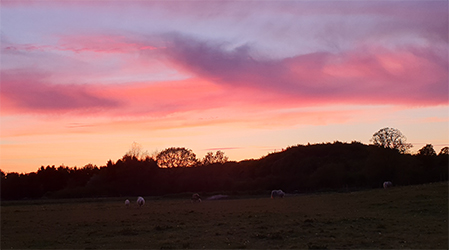 We also used the spring time to have some of our colts gelded, so they could find nice new homes as geldings.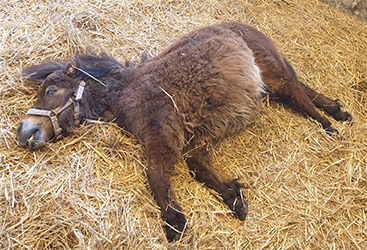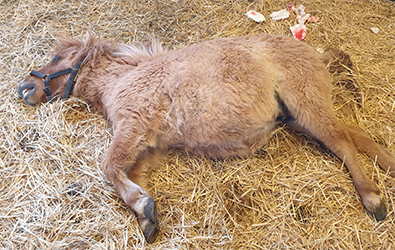 Tristar was also among the stallions that got gelded, because he started stressing a lot, and did not thrive as a stallion. It was so nice to see him return to his old happy self after the castration.
He has now found a lovely new home, together with his friend Percy, who was also elded before they both left together.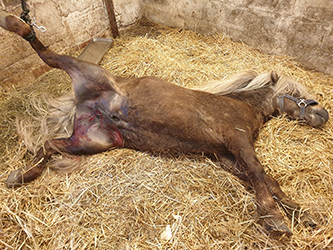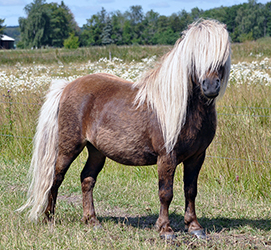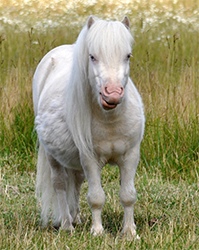 In the beginning of May we also went to Damsgaard Shetland Ponies to pick up little Sheik, who we had rented for the 2019 breeding season.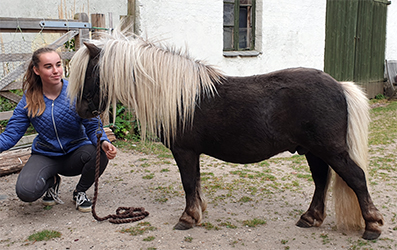 He quickly felt at home here, and we are looking foreward to seeing the results of his "efforts" this coming spring.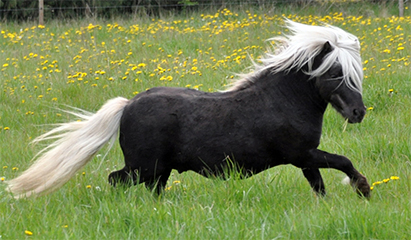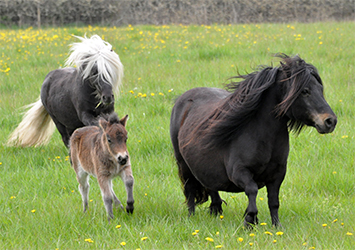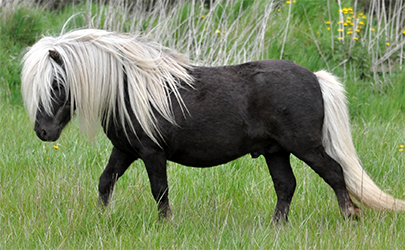 Albert and Waldo, ofcourse also both got a harem of ladies of their own.
I was really pleased with Alberts first crop of foals and looking foreward to seeing more in 2020.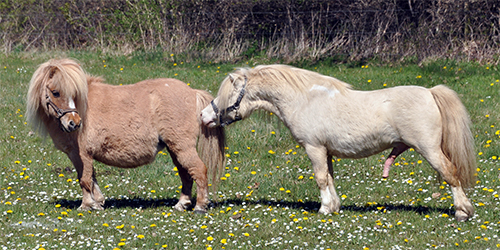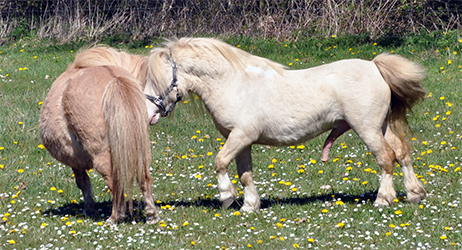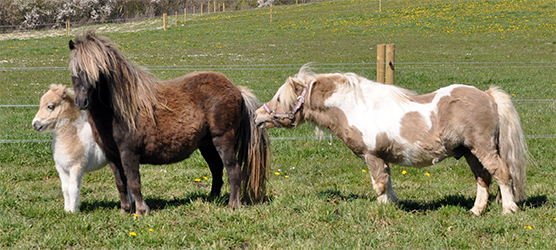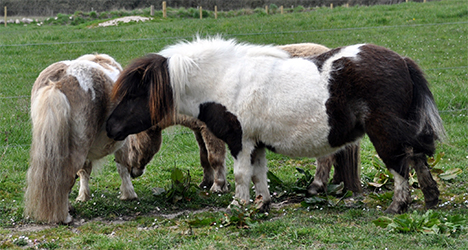 The months of spring passed quickly letting the ponies out to pasture, cuddling foals, building wind sheds for the ponies ect.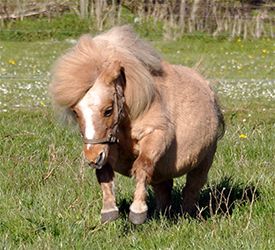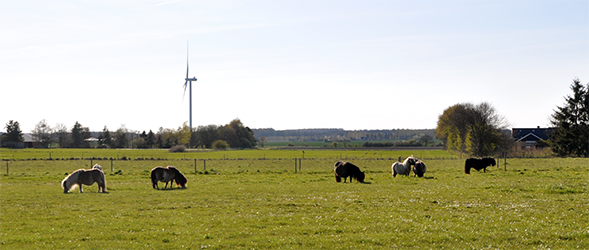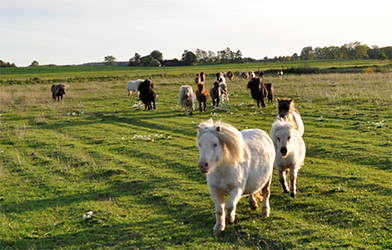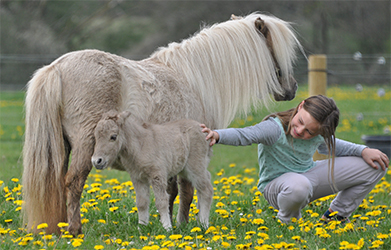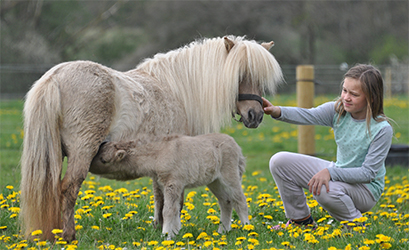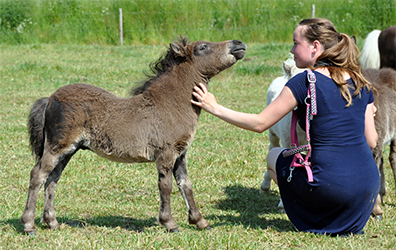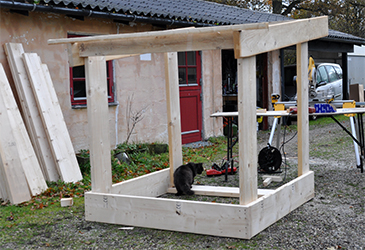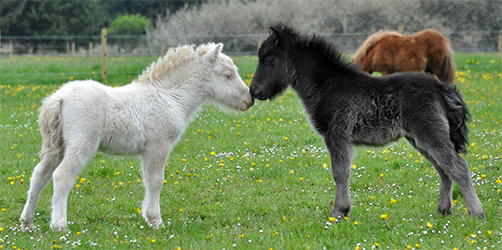 We also found time to train for the different shows, agility classes ect. and even Steffen was inspired to try his hands at showing one evening after a few glasses of red wine ;)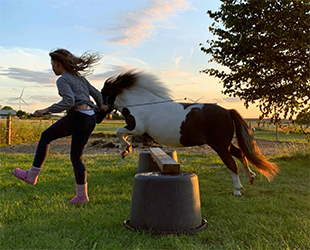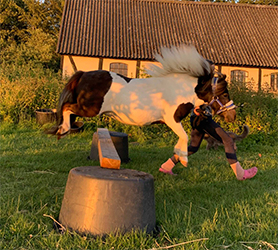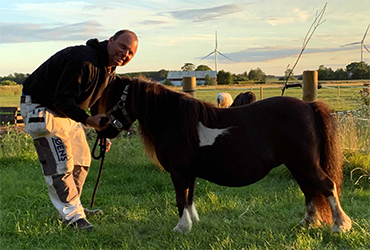 On May 24th I woke up to quite a surprise, since Clover had cheated me again this year, and folaed without any signs beforehand.
She had once again copied River, and delivered a gorgeous mushroom filly foal! Shady Acres Cute Cupcake.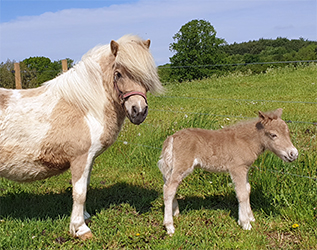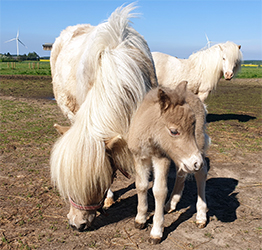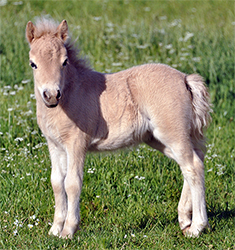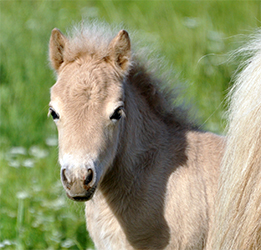 During the spring we also hear the great news that Shady Acres Silver Galaxy who we sold to Norway a few years back, had taken a break from his work as a breeding stallion, and had started harness racing. He won his first 2 races!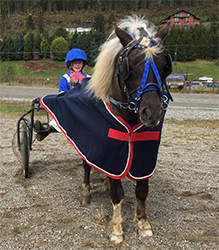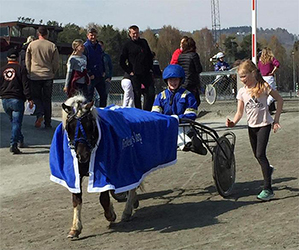 We also started ultrasounding our mares and the visiting mares, and happily most were easy to get in foal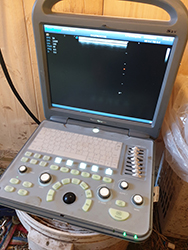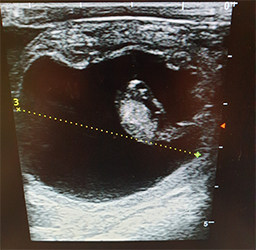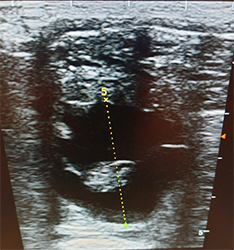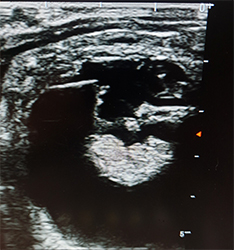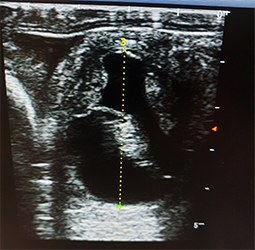 The first weekend of June marked the beginning of summer, and we spent it at the Roskilde Animal Fair, which is always a super lovely time, together with all our shetty friends.
This year our studbook did a show at the event, which was a big hit with the public. 24 little riders and their ponies, all did an amazing job!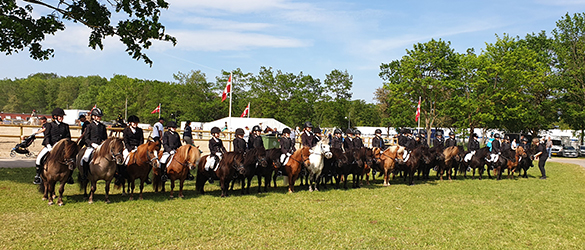 A few days later, Flora surprised me one morning, when I found her with a very cute little buckskin filly at her feet.
We named her Shady Acres Faithful Fleur.
Sadly we lost little Fleur about 6 months later, when she developed colitis x and we could not save her.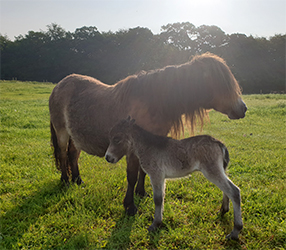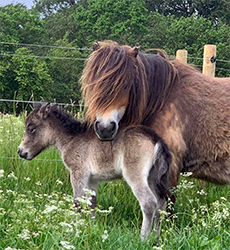 In the middle of June we went to Sweeden again for the next show.
We stayed at our friends Anneli and Magnus and had a very lovely weekend, except for the fact that I fell and twisted my ancle really badly.
We had brought Esprit, Katie and Baby.
I had high hopes for Esprit, since I think she looks really beautiful, but this day she had to settle for 39 points, just 1 point shy of the gold.
Katie who got gold at her first show earlier this year, also had to settle for silver and 38 points.
Baby however surprised me and got the coveted 40 points and gold! She was now one step closer to getting her breeding diploma.
Ida and Papaya also participated in many utility classes, including agility and juping by hand. They did really well, and won many first and 2nd places.
Especially Esprit did really well, which ended up earning her the title of Best Allround Mini of the day.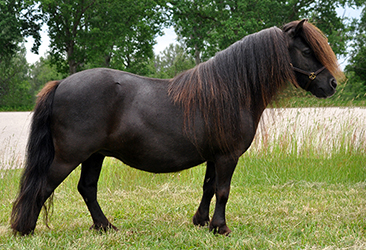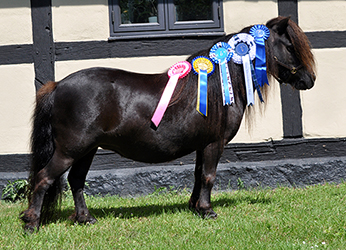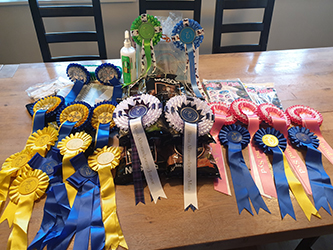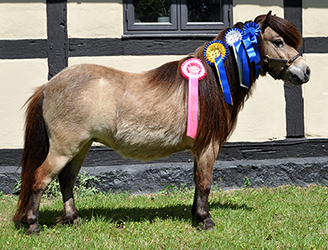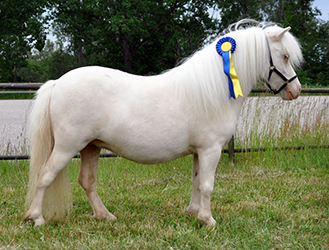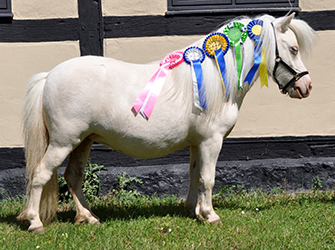 At the end of June it was finally time for me and my friend Louise to go on our much awaited stud tour to The Netherlands.
We have been wanting to go on this trip for the last 3 years, and we finally made it happen.
We had 6 wonderful days, and visited so many different studs, with lovely people and gorgeous ponies!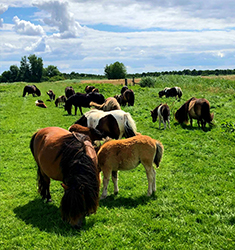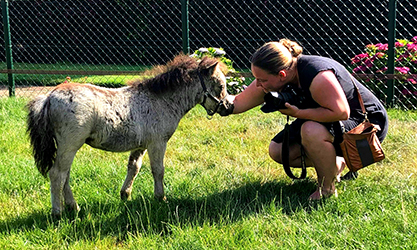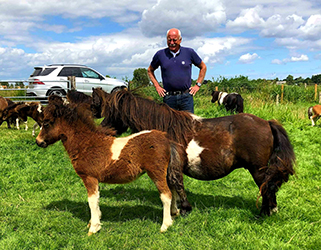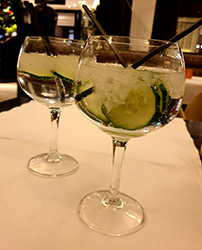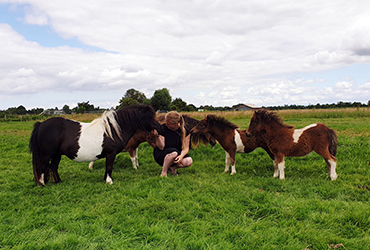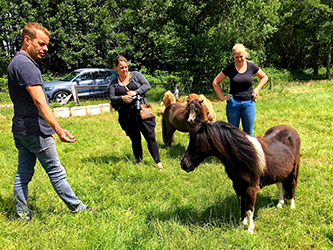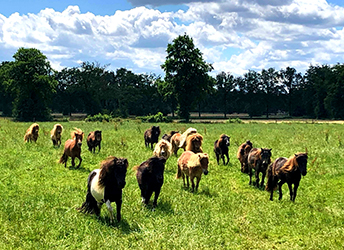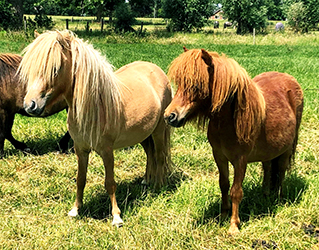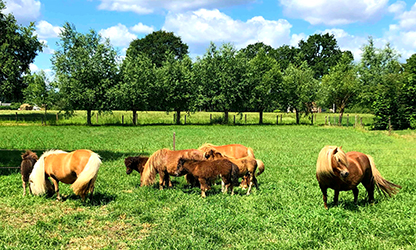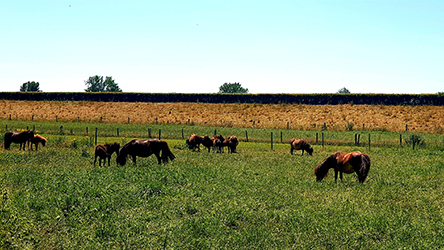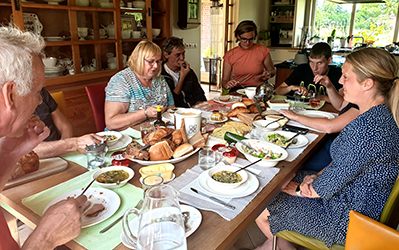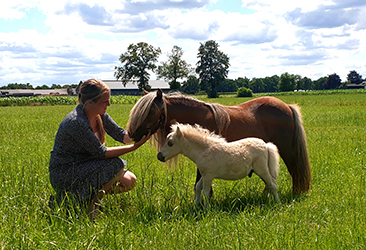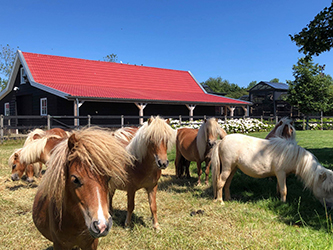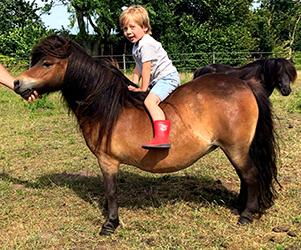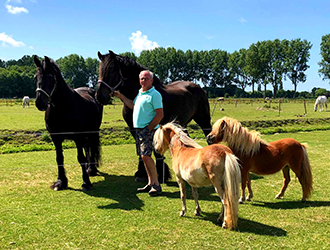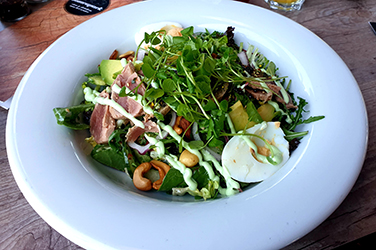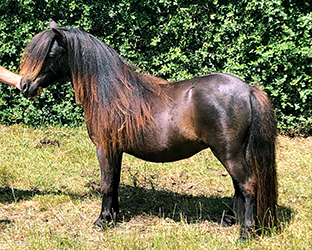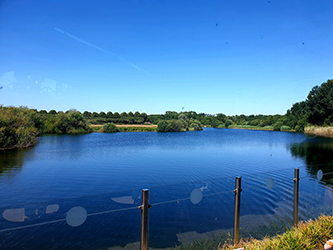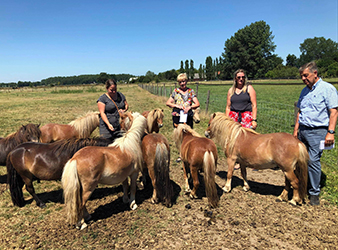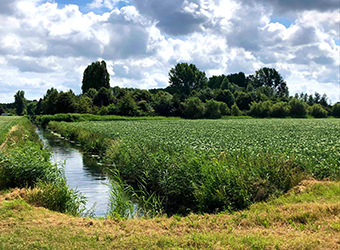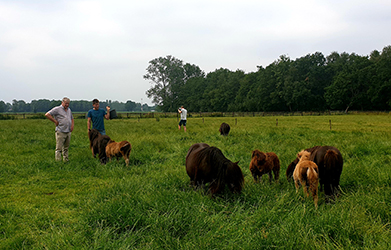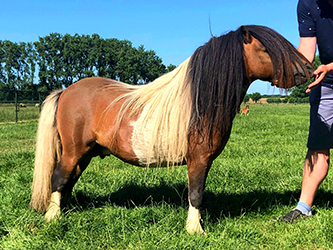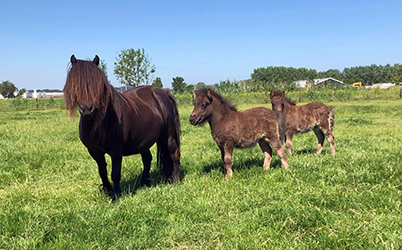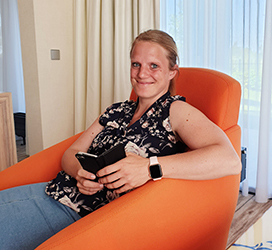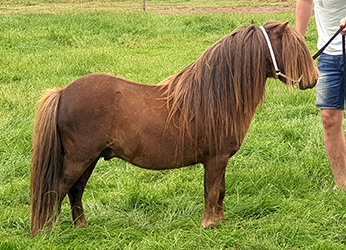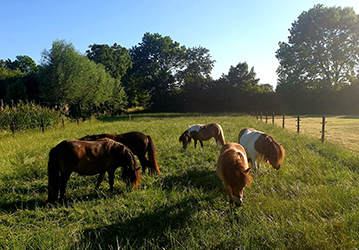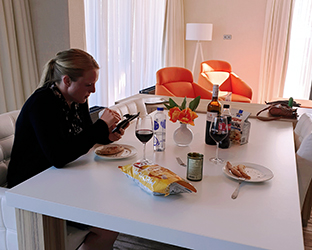 I have done a diary from the trip on my Facebook Page, and have also done photo albums from each of the stud visits.
Facebook Page
The first weekend of July, we went to the Gørlev Horse Show.
The ponies did okay, and we had a very lovely day.
Papaya and Ida both competed in the very big junior handler class. Ida won 1st place and Papaya got 2nd place. They were both really proud.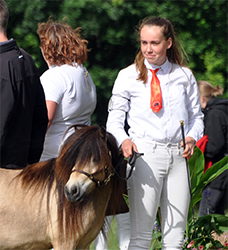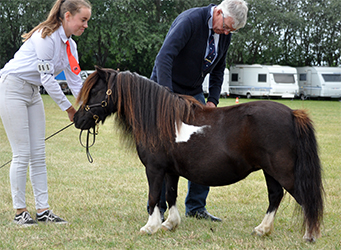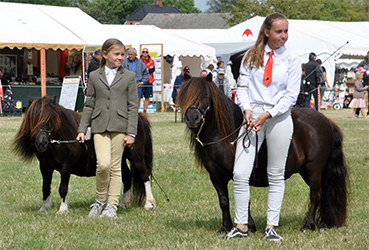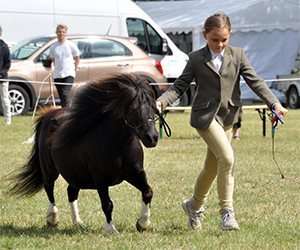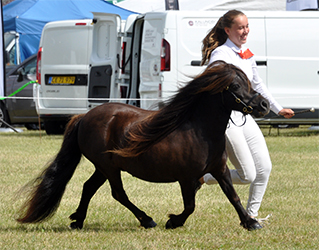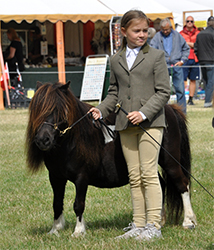 We had brought Pearl, Afroditte and Katie. And they all looked really good, and behaved perfectly.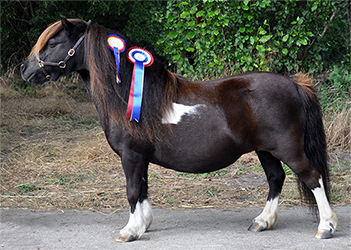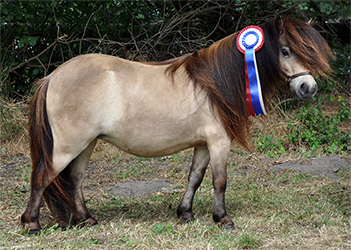 The following weekend was very busy.
We had a visit from the UK, as Phil Tindale joined us for a weekend of pony showing.
On friday we left for Sweeden, for the mares assesment. We stayed the night at our good friend Annemette's house, and had a very lovely time, where Papaya finally got to hold the big snake!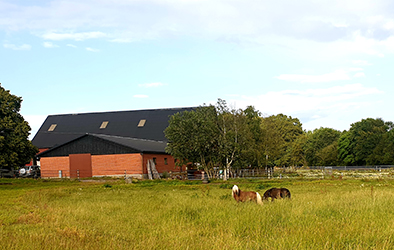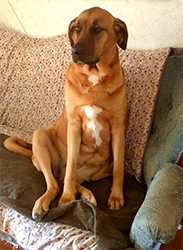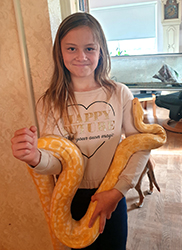 The following day we went to the mares assesment in Sweeden. We had brought our two 3 year old mares, hoping to score them their breeding diplomas.
Unfortunately Baby was very much in heat, which definately affected how she moved, so she had to settle for 38 points, which was still good points, but not enought for the diploma.
Instead we were going for the double gold diploma, which meant that Baby needed just one more gold.
Katie really surprised me. She won the class, with 41 points and a great description, and thus got her breeding diploma!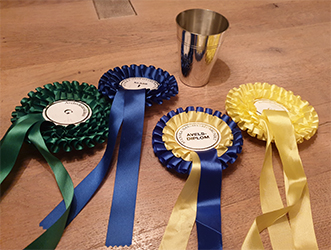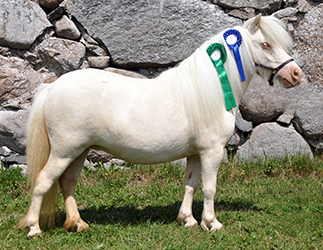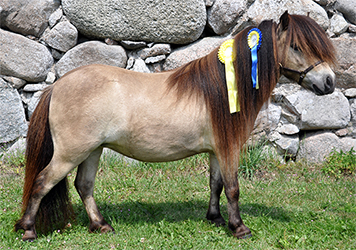 After the assesment we went home to was the ponies for next day. Sunday was the day of the danish mares assesment, and we had entered Alysha and Pearl.
They were ready and looked great, but as the day went on, I was more and more frustrated and confused, looking at the judging, and I finally decided to pull my mares from judging.
It was a hard descicion, since a lot of time and money have gone into this, but one I feel really good about afterwards!
On monday we brought Phil to visit Stutteri Stjernens, where Janny have a lot of nice ponies, and a few of mine were there as well, for covering.
We spent an entire day there and had a great time.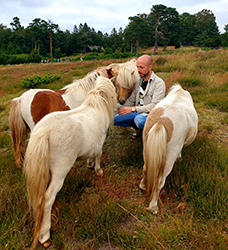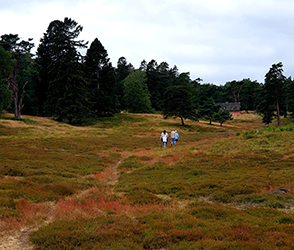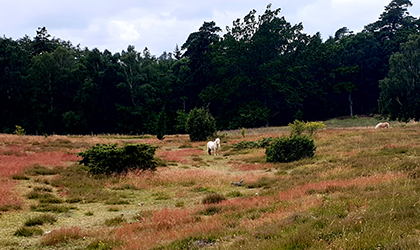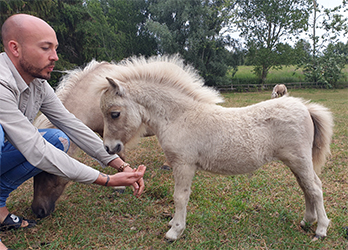 After this we just had one week of holiday left and we spent it enjoying the hot summer days, scanning the last of the mares in foal, building new wind sheds for the ponies ect.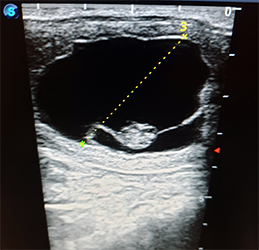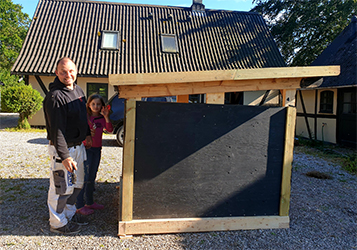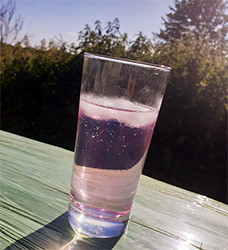 In the 2nd weekend of Ausgust we went to Sweeden for another show. We stayed with Magnus and Anneli again, and they treated us to a very lovely barbeque!
As usual we had such a great time!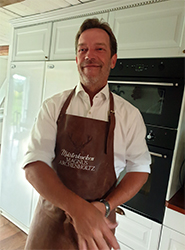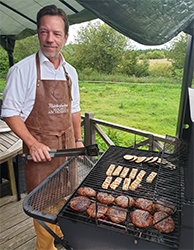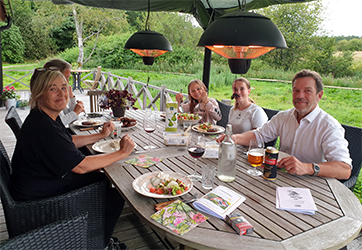 The following day it was showtime!
We brought Esprit, Katie and Baby. Baby needed one more gold to get her diploma, and although our fingers were crossed, we did not dare hope.
We ended up having a great day, all 3 ponies getting the coveted gold!
Baby got her double gold diploma, and Katie got 41 points, and is thus one step closer to getting her Sweedish Show Champion title. We hope we can get that for her in 2020.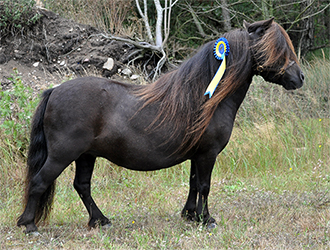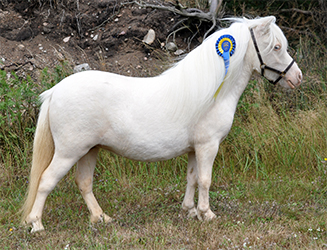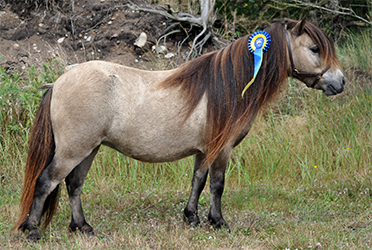 Already the following weekend, we went back to Sweeden to stay at Stud Hasselbo with our good friends Anneli and Magnus. This time our good friends from Jutland, Serina, Steffen and Martin joined us, and we had an excellent time! We arrived on friday, and Serina had made the food for us, which was delicious. I drank way too much red wine and GTs and we talked all night.
Saturday we went to a mares assesment near by, Anneli and Magnus were bringing 2 mares and so where a couple of their friends, who I had agreed to help.
We had a good day, and when we got home I prepared dinner for us, while Anneli and Magnus were getting ready for the show the following day.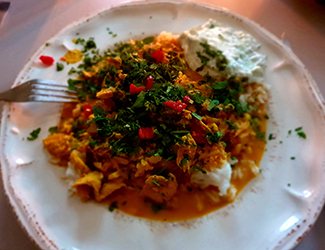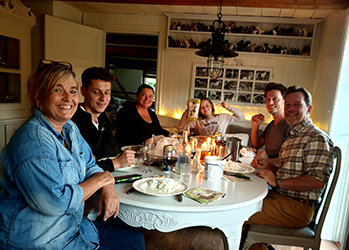 We had brought Alysha, Aragorn, Baby and Trinity to the Golden Crown Shetland Show.
As usual it was a really well organized show and the ponies did well. Trinity was growing and was very tense in the ring, which lost her a few points in the movements, but she still got a very respectable 39 points, just 1 point shy of the gold. Alysha got gold, and Baby had to settle for silver this time.
The big surprise was Aragorn, who won his class and was later Champion Mini Foal!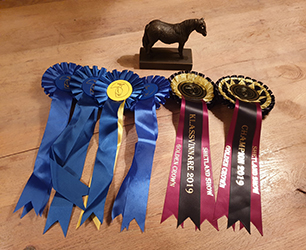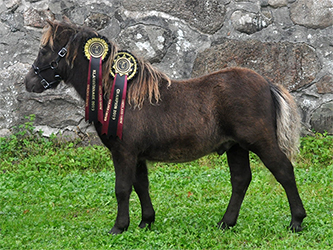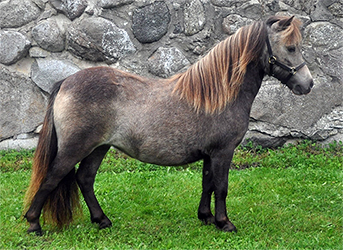 In the beginning of September we went to the big horse event in Roskilde. Out breed society had a show there, and I wasn't planning on bringing any ponies, but at the last minute decided to bring Zephyr, as practice for his Stallion Assesment in Sweeden, which was the following weekend.
I only entered the 1 pony, because I also had company from Sweeden this weekend, as Anneli, Magnus and Mia came to visit me, and went with us to the show!
We had a lovely time. Zehpyr did okay. He only got 37 or 38 points as far as I remember but I was still hopeful he could get the 40 points he needed to be approved next weekend.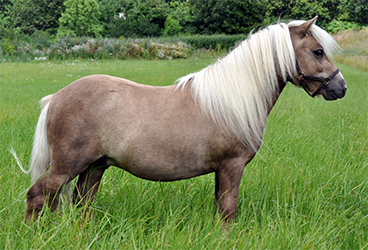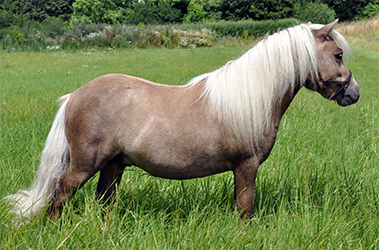 The following weekend was the Stalions Assesment!
Louise and I brought Keep , who I co-own with Louise, and my little Zehpyr.
Again we stayed the night with Anneli and Magnus, together with Steffen, Serina and Martin.
We had a great night, and the following day, the nerves were high.
We were amazed when both our stallions passed the first round, and then both passed the vet check with flying colours.
Unfortunately Keep got more and more tense during the day, this being his first time out. So he ended up with 38 points and a very nice description.
But to my utter joy, Zephyr mannaged to get the coveted 40 points and he is now an approved stallion!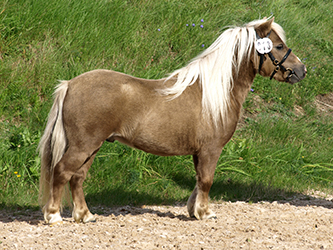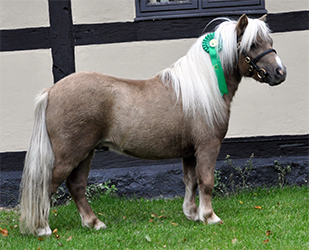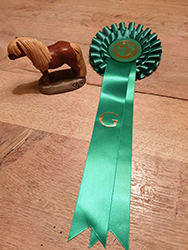 Keep will have to get some more training, and then he will be back.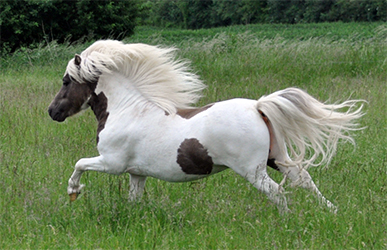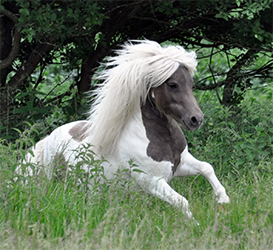 In October it was time for the danish stallions assesment.
I had not entered any ponies myself, but I had promised to show Blue, who I sold earlier in the year, for assesment.
I find it really hard to predict the outcome of the danish assesments these years, but luckily the little guy got enough points to earn himself his breeding approval!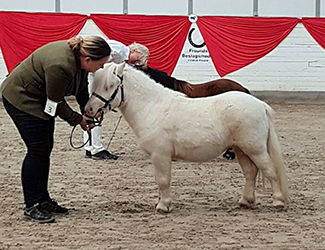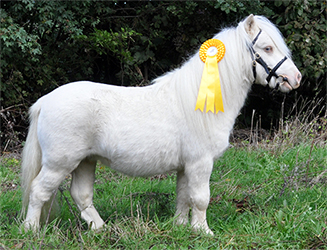 That makes one approved stallion (Blue) and one breeding diploma mare (Baby) in the same year, from my lovely Blondie!
Later in October it was time for the Select Sale in Holland.
I had company from Steffen, Serina and Martin, and we had yet another great trip together!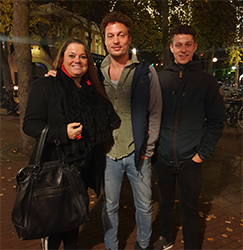 This was the 3rd year in a row I was going, but this time I had limited room in the trailer on my way home, so I only had free hands to buy one pony.
When I saw Amy of Duke Stable I had to have her! She looked gorgeous, and when I saw her movements I knew she had to come home with me.
I got into a bit of a bidding war with a german buyer, but the finally folded and I got to bring the gorgeous princess home.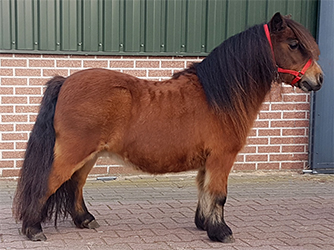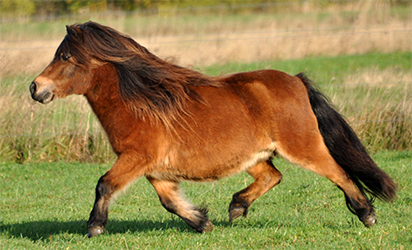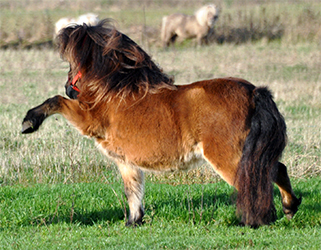 The reason the room in my trailer was limited was because I was already bringing home another 3 ponies. One was a filly Steffen bought.
The other was a little mushroom filly I was lucky enough to get to buy.
I was contaced buy the breeder, because they knew I had been interested when I visitied them in the summer.
Mayflouwer-Ester v.d. Toom is a very cute little mushroom filly, by the Overall Champion Hedric v. Bromishet, and out of the champion mare, Ester v.d. Toom.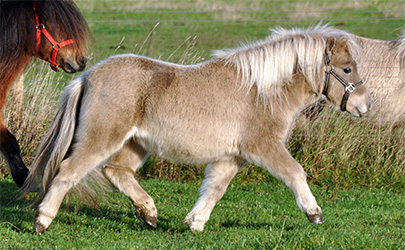 The final spot in the trailer was taken by a stallion I fell in love with at the Stallion Show in Holland in 2018, when he trotted his way into the hearts of the judges and the public to win the prize of Best Trotting Stallion! His name is Balmoral of Sportview, and I have been lucky enough to get to rent him for the 2020, and maybe also 2021 breeding season.
I can't wait to see what the future brings with this little guy.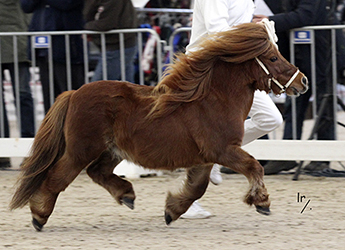 Already the next weekend I it was time to go to Sweeden again.
Like always, we stayed at Hasselbo Stud the night before, and this time we were joined by Janny and Tina from Stutteri Stjernen here in Denmark.
I brought lasagna and red wine and we all had a really lovely evening.
The following day it was time for the Halloween Show.
I had brought Trinity, Esprit and Katie.
Trinny was class winner with 38 points, and Katie also got 38 points this time out.
Esprit got 40 points and another gold.
It was a cold but very nice day!
Unfortunately I didn't get to take any pictures since it was really late and dark once we finished.

The following weekend I got a visit from Jutland, as Steffen, Serina. Martin and Kathrine came to visit and also to pick up Steffens mare that I brought home from Holland in october.
We had a great weekend, with lots of shetland pony talk, nice food and many drinks.
When they left the following day, they took with them little Bastogne, who had been bought by a breeder in Jutland.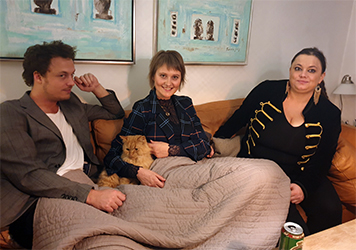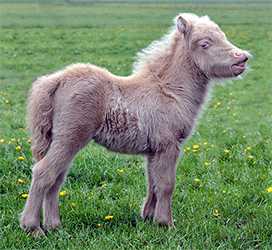 We have sold several other ponies this year, including my to gorgeous buckskin half brothers.
On this page is a list of all the ponies I have sold so far.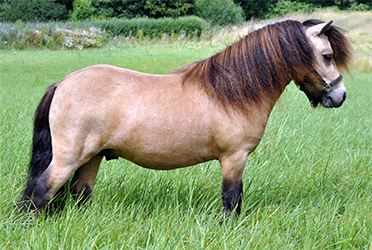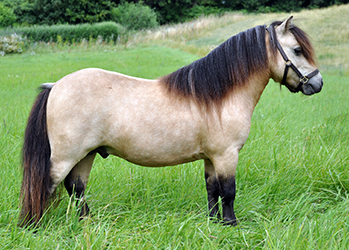 The year 2019 ended on a sad note, when at the end of november, Zilver lost her foal at 7 months :(
Luckily Zilver was fine, and didn't seem to upset about the abortion.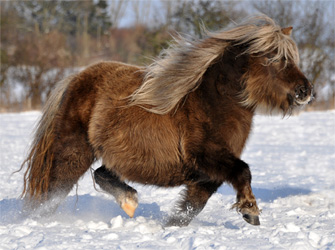 In december we got the results back from U.C. Davis from our 3 stallions. They have all been tested clear from SA (Skeletal Atavism) and will therefore not be able to produce dwarf foals.
We are ofcourse really happy about these results, and we will start testing our mares over the next couple of years.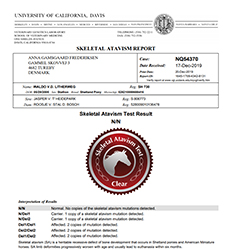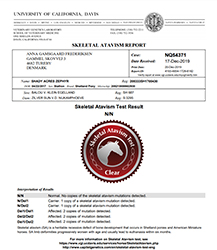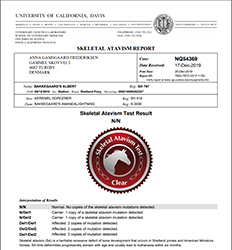 We also got a few of the colour test results.
Thus it turned out that both Alysha and Jilly carry the mushroom gene, and that Katie is, as we suspected, mushroom bay.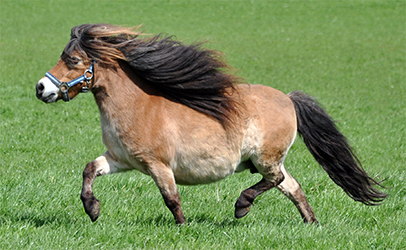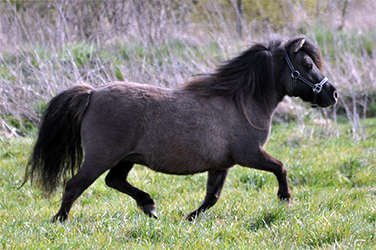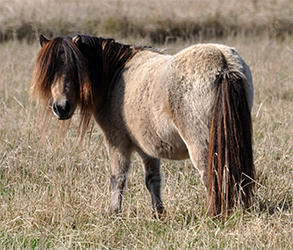 I think thats it for updates from 2019.
Almost all pages on the site has been updates with new info and pictures.
I will now start working on the 2020 updates, before the foals start arriving!
So the new year is already well on its way. Unfortunately it has not been the best of years so far.
The year started with our annual trip to see the stallion show in Holland was cancelled, since they suddenly moved the date of the show, and we had already bought plane tickets, booked the hotel and rental car, and gotten the time off work, sitters to mind the ponies ect. So unfortunately ot was too short notice for us to change our plans.
Ofcourse I was really sad about this, since I always really enjoy these trips to Holland, with my good sweedish friends.
However my good friend Louise and I are now planning a trip to Holland this summer, to visit many lovely mini studs. We have been wanting to take this trip for the past 3 years, and this year it is finally happening.
In february-march we took a qick trip to Bali to visit my parents. The morning after we got home, I went to the stable to let out the mares, and I found Afroditte giving birth 70 days to early.
The foal was stuck, but I mannaged to correct it and get it out. A lovely little palomino and white colt foal, by one of my favorite stallions, Stjernens Mini-Pachal. Afroditte was sad for a couple of days, but very soon recovered and she is now healthy and happy again. The foal was sent off for a post motem exam, and was amongst other things, tested for herpes virus, but they did not find any explanation as to why the foal had been aborted.
Right now I am just relieved that both mares are doing fine.
The pit in my stomach that developed in 2017, is definately starting to grow again, and I hope with all my heart, that I will soon have a live, happy and healthy foal on the ground.
The first show for us this year, should have been last weekend, but because of an outbreak of herpes virus in sweeden, the show has been postponed until may.
Instead the first show of the year will be the Dorthealyst Youngstock Show.
We can't wait to get out showing again, and meeting up with all the other shetland pony fans.
Hopefully I will be back soon, with news of the first foal of the season.

________________________________________________________________________________________________
We also had lots of other great results, including several other champion titles, at the international show and at different shows in Sweeden.
The summer was long and very dry, and we feared wether there would be enough grass for the ponies, and if we would be able to get enough winther feed for them.
But finally the rain came and then we could enjoy the rest of the summer.
____________________________________________________________________________________________________