A lovely colt with masses of bone and muscle, nice hooves, very nicely put together and with a very pretty head!
Sold to a great new home, where he will be used as a therapy pony together with other little shetlands.
Pedigree

Lowieke v. Bunswaard

V.809768

Black
1. premie

S.1123

Black, 99 cm
1. premie, Champion, A-premie w. 42 points

SH 719

1.kl.x w. 43 points
Standard Res. Champion
Gold w. 41 points + Champion Stallion - Sweeden
Silver Brown, 98 cm

S 3582

Black, 104 cm
1. kl. x, Kroon Preferent, Super SUCH, Elit.

Shady Acres Black Moon

Lady

DE334347435490

Chestnut

Nicki

DE322220026180

Bay

Lona

DE384845002476

Silver Bay

SH 196

1.kl.x - Overall Champion
Black, 87 cm

Flashman of Borgie

3474 SSB

Annexgårdens Cindie

S 2063

2.kl.A w. 39 points
Black, 92 cm

Lucy of Borgie

12913 SSB

Heidi v.d. Hexelhof

S. 110597

SB 0802732

2. premie PREF.
Chestnut, 82 cm

Bonny v.d. Hexelhof

S. 98730

KR. PREF.
Some family: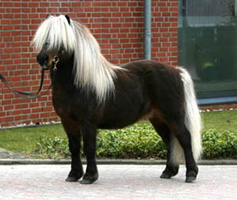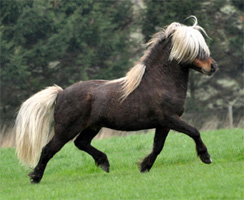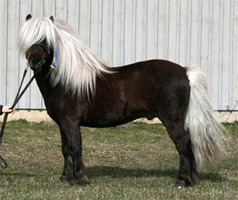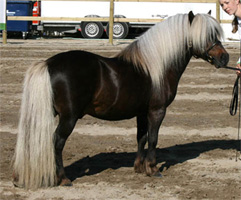 Silbersee Luxus
1.kl.x. w. 43 point + Standard Res. Champion - Danmark
Gold w. 41 points and Champion Stallion at Show - Sweeden.
Nr. 2 of 6 with 23 out of 24 point at Roskilde Dyrskue.
Luxus foals are doing extremely well at the foal and youngstock shows here in Denmark so far. See more of his offspirng further down the page.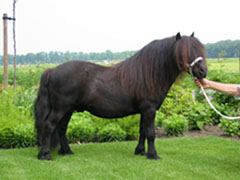 Edmund v.d. Brouwerij
Got 4 x 1. premie in Holland before he was exported to Sweeden.
In 2002, after only 3 years in Sweeden, he was bought back to Holland, where he the following year was awarded lifetime approval because of the high quality of his offspring.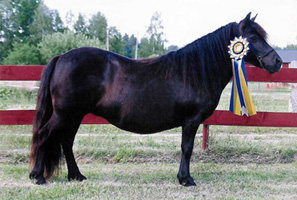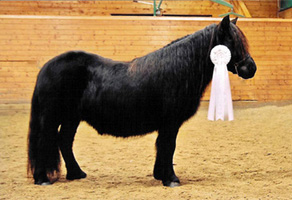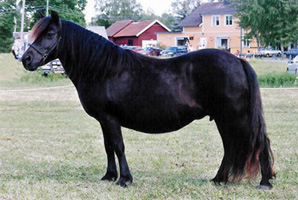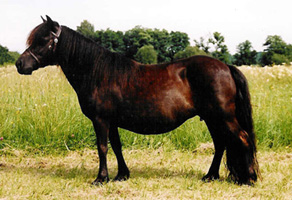 Fixy v. Bunswaard
An excelent mare who has won several times 1. premie in Holland.
KROON PREFERENT
4 x gold in Sweeden + 2 x Best in Show with as much as 44 points, and a maximum score of 10 for type and trot!
SUCH, SUPER-SUCH and ELIT
At the age of 20 år she was shown in Denmark and won her class: 1. kl.x w. 43 points and Best Veteran
Standard Res. Champion and Overall Res. Champion.
She is the mother of 2 approved stallions; 1. premie stallion Kylian v. Bunswaard, who is also National Champion and 1. premie stalllion Lowieke v. Bunswaard.
She is also the mother of several amazing mares.



Half siblings (fathers side):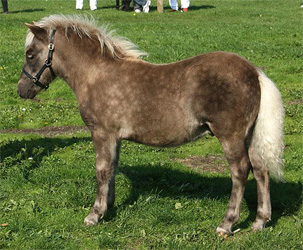 Gedsagergårds Lexus
Best Colt w. 43 points 2014
Res. Best in Show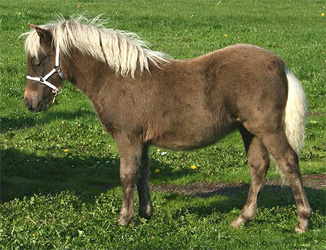 Gedsagergårds Lucinda
Nr. 2 of 7 w. 42 points
BIS-5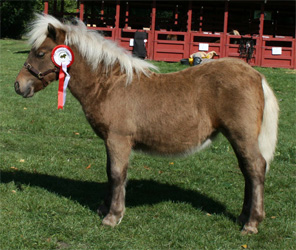 Gedsagergård Limited Edition
Best Filly Foal and Best Foal w. 43 points
Res. Best in Show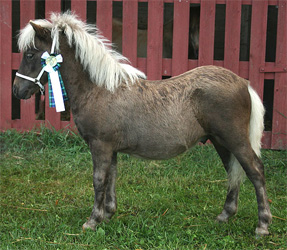 Gedsagergård Lekker Ding
Gold in Sverige
Nr. 2 of 5 w. 40 points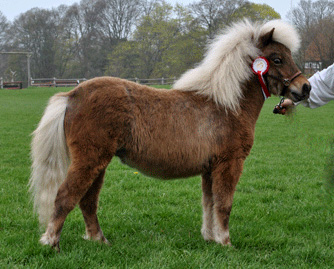 Stjernens Pacific
Classwinner Dorthealyst 2015
Best yearling filly w. 41 points.