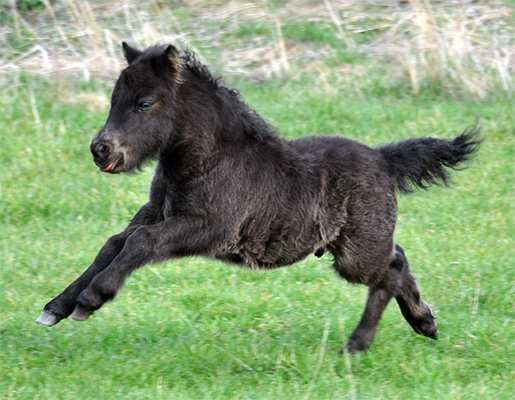 Stallion
Born: 4/4 - 2018
Colour: Black/Smoky black
Genotype: E/e a/a C/?
Master is a great and chunky little foal, with an excellent temperament. From day one he has been super cuddly and confident.
He reminds me a lot of his brother from last year.
Master is for sale to the right home. He wil be gelded before sale.


Pedigree

SH 540

2.kl.B - Mini Champion
Palomino, 82 cm

S. 801587

1. premie
Chestnut, 81 cm

SH 695

1. kl.x - Mini Champion + Overall Reserve Champion
Palomino, 85 cm

Lezah of Longalley

RS 4521

Palomino, 92 cm

Shady Acres Mighty Marshall

S 2283

1. kl.x
Chestnut, 86 cm

Skovlundens Gordon

SH 186

1. kl
Chestnut, 87 cm

Paradisets Nadia

S 1422

2. kl. A
Chestnut, 91 cm

SH 196

1.kl.x - Overall Champion
Black, 87 cm

Flashman of Borgie

3474 SSB

S 2959

1.kl. w. 42 points
Brown, 87 cm




Lucy of Borgie

12913 SSB

S 1713

1.kl.
Bay, 93 cm

Kylenstens Sebastian

SH 168

1. kl. x
Black, 88 cm

Tulle Simonsminde

S 1101

1. kl
Chestnut, 95 cm
Family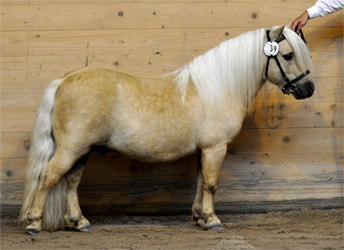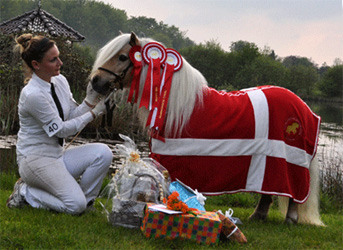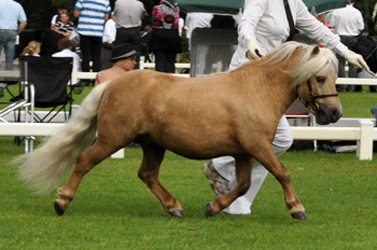 Stjernens Mini-Paschal
1. kl.x. with 43 points. Mini Champion. Overall Reserve Champion.
Also approved in Sweeden. Shown sveral times in Sweeden with gold and champion titles.
Winner of the 2011 Performance Test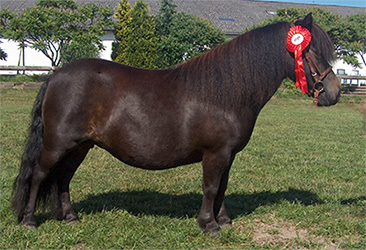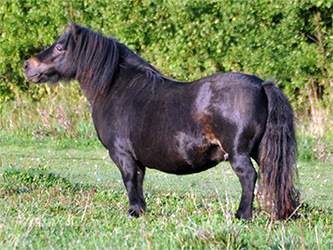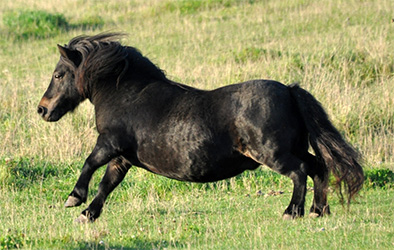 Mosbækmindes Minnie
1st prize with 42 points, and shown with up to 43 points.
Already has 2 dauthers, both in 1.kl.x and both are Medium Champion and Overall Res. Champion.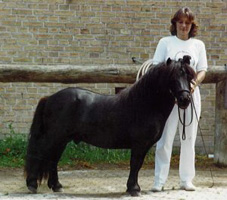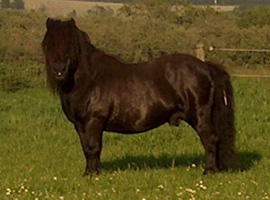 Liam of Borgie
Liam was imported to Denmark in 1988 and in 1989 he was shown at the stallions assesment and won 1st prize and was awarded the Overall Champion title.
Liam is a very influencial stallion, and he is the father of no les than ten 1st prize offspring, among these are the three 1st prize stallions: Stjernens Orion, Mosbækmindes Yves and Mosbækmindes Guinness.
He is the sire of no less than 9 apporved stallions so far!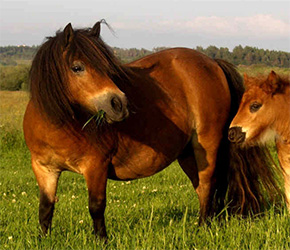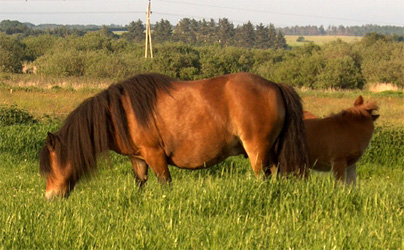 Mosbækmindes Mademoiselle
1st prize with 42 points
Mademoiselle has sevaral 1st prize siblings.
Mademoiselle has been shpwn with the maximum 24 points and honorary prize.

Paradisets Petrea
1. kl.x with 44 points
Only two shown offspring, both with 1. kl and both with champion titles.


Half sister (mothers side):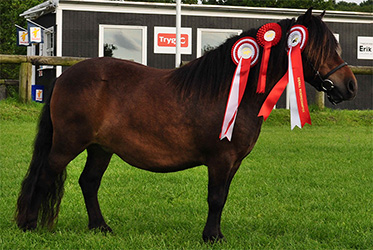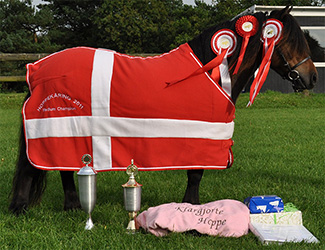 Aarupgaard's Miranda
1.kl.x - Medium Champion + Overall Res. Champion.
Half sister (Mothers side):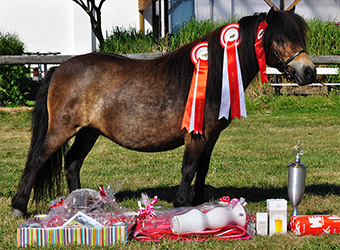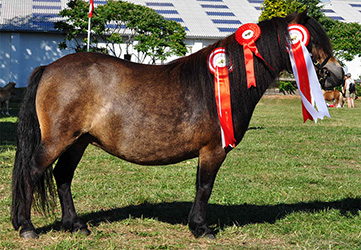 Aarupgaard's Morgiane
1.kl.x. Medium Champion + Overall Res. Champion