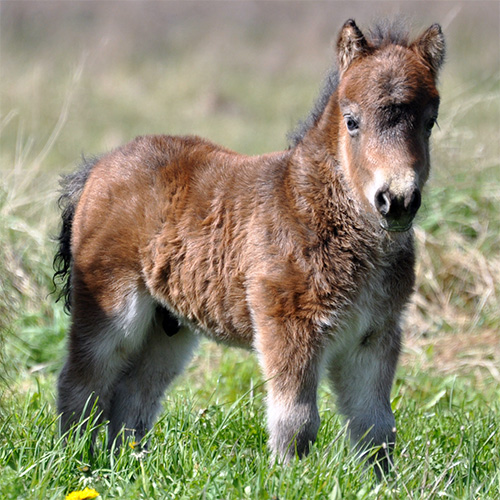 Stallion
Born: 23/4 - 2017
Colour: Brown
Genotype: E/e A/?
Marshall is a super chunky and strong little colt foal.
He has a great temperament.
Marshall has been sold to a fabulous home, together with his friend Digby.


Pedigree

SB 0806773

1. premie, KEUR PREF.
Chestnut Tobiano, 85 cm

Dreadnought-Dynamic v.d. Beemster

SB 0001060

1. premie PREF.
Chestnut, 82 cm

SH 730

1. kl w. 43 points
Mushroom Tobiano, 82 cm

Zingrid v. Grolloo

SB 0095897


KR. PREF.
Chestnut Tobiano, 88 cm

Shady Acres Mighty Marshall

Roosje v. Stal Den Bosch

SB 0136478

2. premie
Chestnut Tobiano, 83 cm

SB 0811373

5 x 1. premie
Chestnut Tobiano, 84 cm

Shoemaker Frippery

SB 0109778

2. premie
Chestnut, 85 cm

SH 196

1.kl.x - Overall Champion
Black, 87 cm

Flashman of Borgie

3474 SSB

S 2959

1.kl. w. 42 points
Brown, 87 cm




Lucy of Borgie

12913 SSB

S 1713

1.kl.
Bay, 93 cm

Kylenstens Sebastian

SH 168

1. kl. x
Black, 88 cm

Tulle Simonsminde

S 1101

1. kl
Chestnut, 95 cm
Family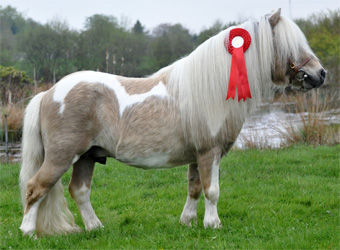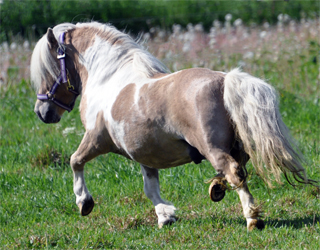 Waldo v.d. Litherweg
Approved in both Holland and Danmark.
1. kl. w 99889 = 43 points!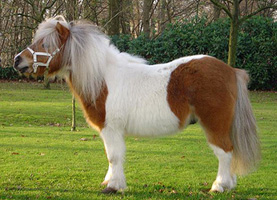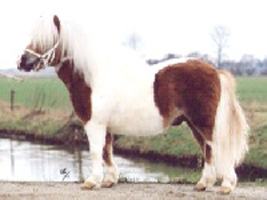 Menthe v.h. Keijzertje
Showed with 5 x. 1.premie in Holland.
Sire of 3 approved stallions in Holland, including the 1.premie stallion Rocco v. Stal Polderzicht.
Also the sire of a number of 1.premie mares and countless 2. premie mares.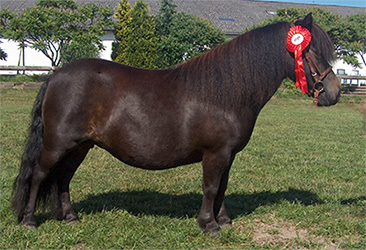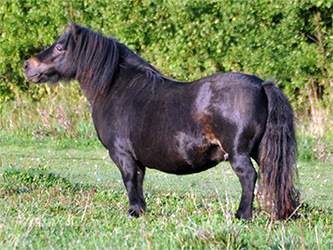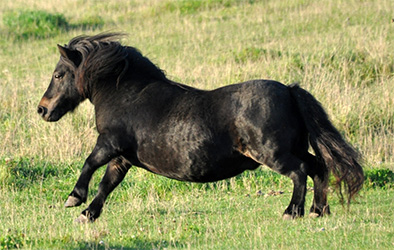 Mosbækmindes Minnie
1st prize with 42 points, and shown with up to 43 points.
Already has 2 dauthers, both in 1.kl.x and both are Medium Champion and Overall Res. Champion.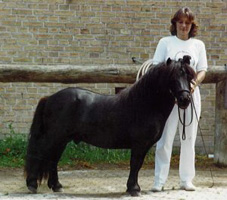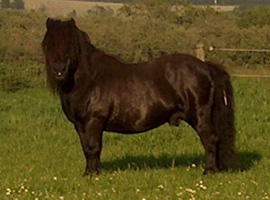 Liam of Borgie
Liam was imported to Denmark in 1988 and in 1989 he was shown at the stallions assesment and won 1st prize and was awarded the Overall Champion title.
Liam is a very influencial stallion, and he is the father of no les than ten 1st prize offspring, among these are the three 1st prize stallions: Stjernens Orion, Mosbækmindes Yves and Mosbækmindes Guinness.
He is the sire of no less than 9 apporved stallions so far!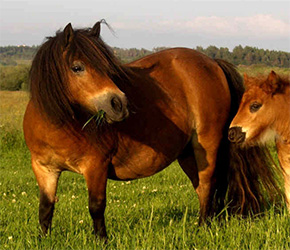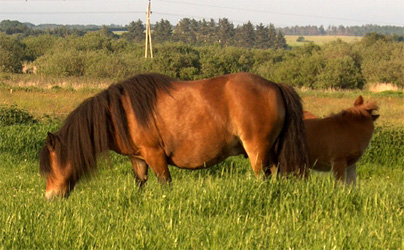 Mosbækmindes Mademoiselle
1st prize with 42 points
Mademoiselle has sevaral 1st prize siblings.
Mademoiselle has been shpwn with the maximum 24 points and honorary prize.

Half sister (mothers side):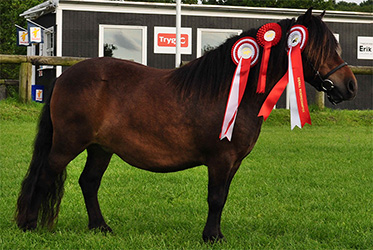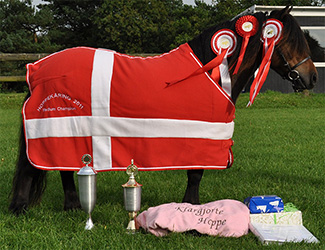 Aarupgaard's Miranda
1.kl.x - Medium Champion + Overall Res. Champion.
Half sister (Mothers side):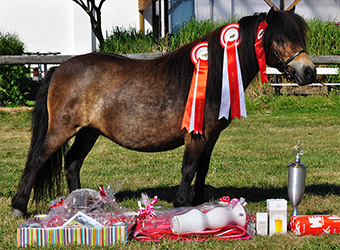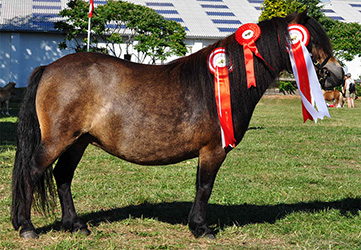 Aarupgaard's Morgiane
1.kl.x. Medium Champion + Overall Res. Champion