Second foal out of my mare Dunfannaghy.
A lovely little red dun colt.
Cute little head and very promising movement.
Looking foreward to seeing him mature.
Dynamo has now been gelded and sold to a wonderful new home.
Pedigree

SH 540

2.kl.B - Mini Champion
Palomino, 82 cm

S. 801587

1. premie
Chestnut, 81 cm

SH 695

1. kl.x - Mini Champion + Overall Reserve Champion
Palomino, 85 cm

Lezah of Longalley

RS 4521

Palomino, 92 cm

Shady Acres Dancing Dynamo

S 2283

1. kl.x
Chestnut, 86 cm

Skovlundens Gordon

SH 186

1. kl
Chestnut, 87 cm

Paradisets Nadia

S 1422

2. kl. A
Chestnut, 91 cm

SH 701

2. kl. B w. 36 points
2 x Best Shetland Stallion
Dunalino, 85 cm

Castlebrook Kimber

AH 1063

Dunalino, 84 cm

S 6068

2. kl. B.x
Best Medium Mare
Smoky Black Dun, 87 cm

Shirehill Jasmine

14828 SSB

Chestnut


S 3421

1.kl.x w. 42 points
Mini Champion
Black Tobiano, 85 cm

SH 403

1.kl.x. w. 46 points!
Standard Champion
Overall Champion
Chestnut Tobiano, 95 cm

S 3117

2.kl.A w. 40 points
Black, 93 cm
Some family: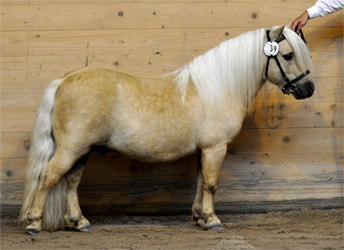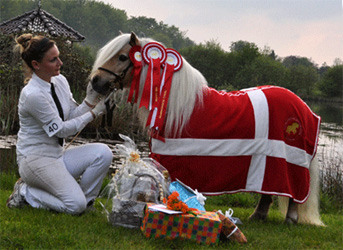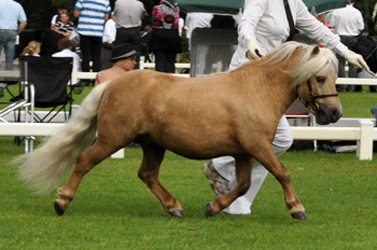 Stjernens Mini-Paschal
1. kl.x. with 43 points. Mini Champion. Overall Reserve Champion.
Also approved in Sweeden. Shown sveral times in Sweeden with gold and champion titles.
Winner of the 2011 Performance Test

Paradisets Petrea
1. kl.x with 44 points
Only two shown offspring, both with 1. kl and both with champion titles.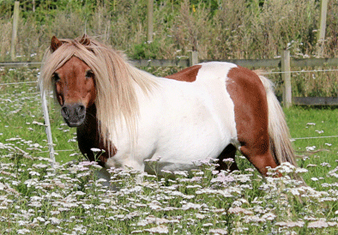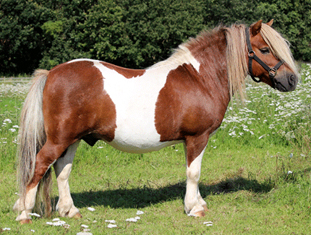 Stjernens Gambler
1st prize with 999910 = 46 points!!
Highest points ever given at the stallions assesment.
Standard Champion and Overall Champion
Hobro Dyrskue 2000: 24 out of 24 points
Kimbreskuet i Års 2000: 24 out of 24 points
Roskilde Dyrskue 2007: 23 points out of 24, Best Shetland Stallion, 2. best stallion across breeds.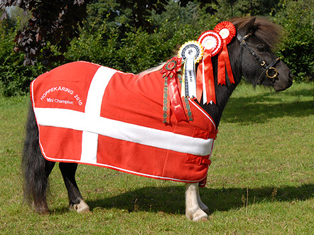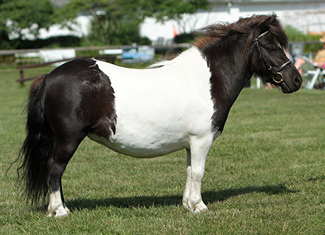 Aarupgaards Disya
1st prize with 99888 = 42 points
Mini Champion
Plageskue Skanderborg 2007: 42 points and Best mini Filly + Special Prize
Plageskue Skanderborg 2008: Best mini Filly + 2 x Special Prize
Aulum Dyrskue 2009: 23 points out of 24 and best 3 year old mare.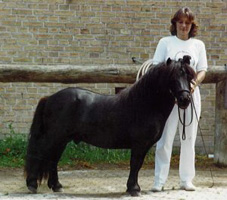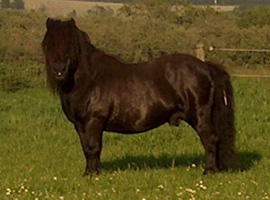 Liam of Borgie
Liam was imported to Denmark in 1988 and in 1989 he was shown at the stallions assesment and won 1st prize and was awarded the Overall Champion title.
Liam is a very influencial stallion, and he is the father of no les than ten 1st prize offspring, among these are the three 1st prize stallions: Stjernens Orion, Mosbækmindes Yves and Mosbækmindes Guinness.
All in all he is the sire of no less than 9 approved stallions!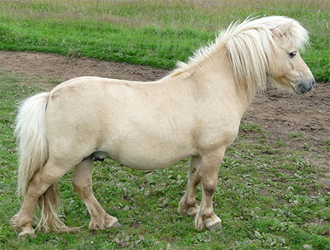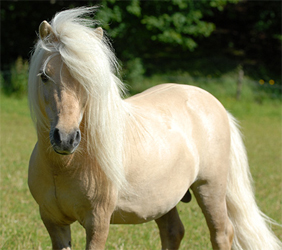 Cutmullion Dandelion
2012: Best Stallion - Hjørring Dyrskue w. 23 out of 24 points
2013: Best Stallion - Kimbrerskuet w. 23 points