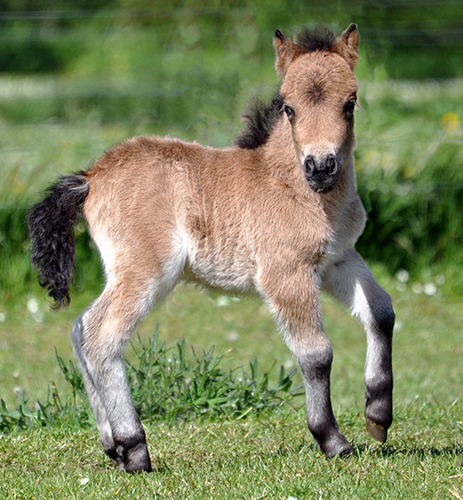 Colt
Born: 17/5 - 2020
Height day 1: 53 cm
Colour: Buckskin
Genotype: E/e A/? Cr/C
Another lovely foal from Blossom. This time a cute little guy with the prettiest head.
Breezer has been sold to a lovely home near us, together with his best friend Falcon.
Results:

Pedigree

SB 960810769

1. premie. PREF.
Kleine Maat Kampion
Bay Tobiano , 88 cm


S. 802592

1. premie PREF.
Rød, 86 cm

RS 742

Guld - Champion Mini Hingst
Bay Tobiano, 86 cm

Bettie v.d. Prinsenhof

S. 99541

2. premie, KR. PREF. Sortbroget, 83 cm

Shady Acres Baby Breezer

S 3249

1.kl.x m. 44 point - Mini Champion
Brun, 85 cm

SB 950807629

1. premie, 2 x Champion
Chestnut, 92cm

S 1266

1.kl.x - Champion
Black, 87 cm

SH 700

2 kl B w. 37 points
Cremello, 83 cm

SH 518

2.kl.B w. 37 points
Buckskin, 85 cm

208333SH1402084

40 points.
Cremello, ca. 80 cm


S 3012

2 kl. A x w. 39 points
Palomino Tobiano, 73 cm

S 2772

1. kl x w. 43 points
Miniature Champion
Palomino, 82 cm

SH 358

2 kl. A x w. 45 points
Palomino, 82 cm

S 2255

2 kl. B
Chestnut, 88 cm

Some family: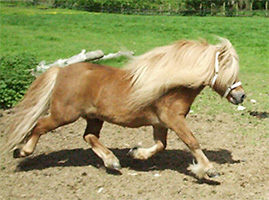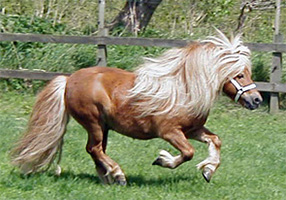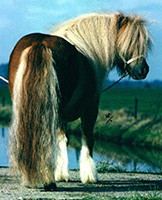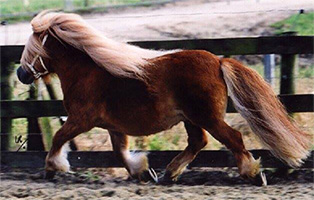 Kristof v.d. Bolster
Champion in Holland in 2001 and 2004
5 x 1. premie
Liscense for life in Holland, due to the high quality of his offspring.
I Denmark he is the sire of the 4 beautiful 1. premie mares Stjernens Overglow, Moseagers Dolores, Aarupgaard's Morgiane and Renske v. stal Aschberg.
Both Overglow, Dolores and Morgiane are all 3 champions, and Morgiane and Dolores are both also Overaal Res. Champions.
In Sweeden he also has several high quality offspring, with many champion, BIS, Res. BIS and SUCH titles. He even has a SUPER SUCH daugther.
This is definately a stallions that passes along his qualities to his offspring.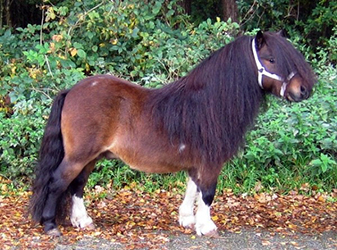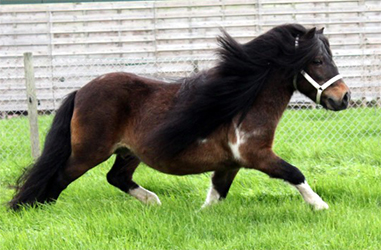 Larsto v.d. Berkenhoeve
7 x 1 premie PREF.
Kampion Kleine Maat 2006
Larsto is the sire of 19 daughters with 1. premie and 6 approved sons, 3 of which has a 1. premie.
The most well known of the three is probably double champion, Winningmood v.d. Toom, who is also well on his way to becoming PREF. lige his father, with one approved son every year, since 2014, and already 21 daughters with 1. premie.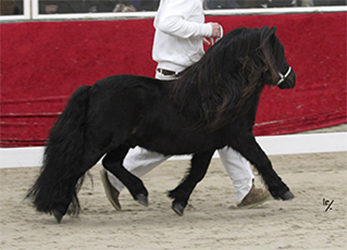 Winningmood v.d. Toom
One of the best Mini Stallions in Holland.
7 x 1. premie
Mini Champion in 2010 and 2016
No less than 21 1. premie daughters and 5 approved sons so far.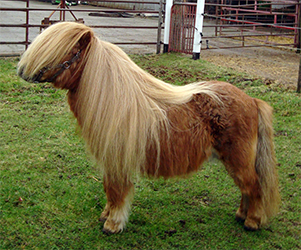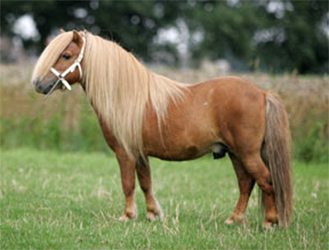 Gold Star v.d. Beatrixlaan
One of the most prominent stallions in the dutch mini shetland breeding.
Has sired no less than 12 approved sons.
1. premie + Preferent with 400 points for his daughters and 75 points for his sons.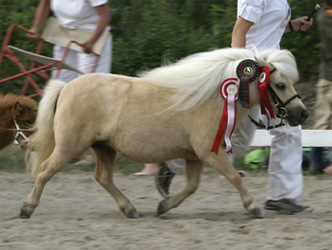 Stjernens Mini-Blondie
1st class with 99889 = 43 points
Mini Champion and Best Danish Bred Mare.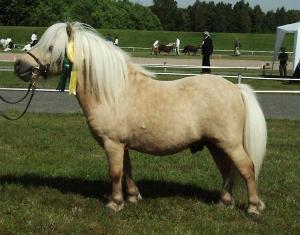 Southfieldgate Goldstrike
2nd class Ax with 99999 = 45 points
Junior Champion - International Show 1995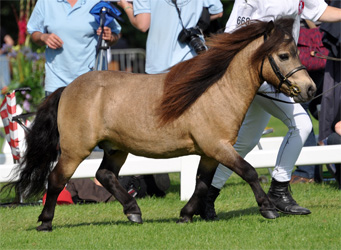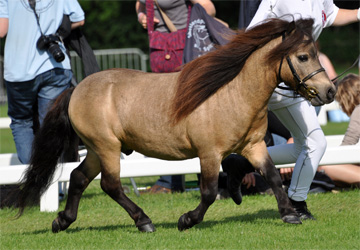 Kerswell Sorcerer
Classwinner at the International Show 2012