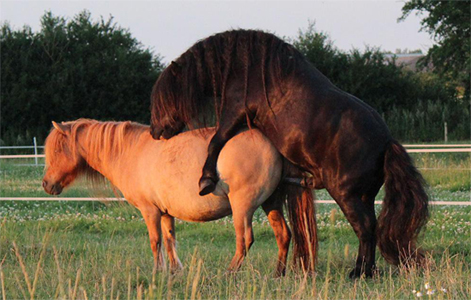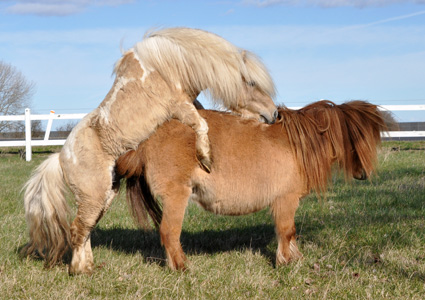 __________________________________________________________________________________________________________
Terms and Conditions
The stallions at stud are availlable for healthy registered mares under the following conditions.
- The mares and possible foals, will stay at the stud at the mare owners expense and risk.
- We retain the right to call the vet for the mare or foal, at the owners expense, if we find it necessary.
- The mares will be running with the stallion as a group, and we will do our best to secure a calm and harmonic group. If a mare is not thriwing in the group, we can offer to cover her by hand.
- The mares will have to arrive without shoes, and if a mare has previously had a miscarriage or a difficult foaling, we can demand a bacterial culture before the mare can be covered.

- The price for each covering is 3000 dkr and this includes the covering certificate and one month stay in grass paddock with daily supervision and access to water, saltstone and vitamins and minerals. Discount is given with more mares from the same owner.
- Covering fee will be paid in full no later than at the time of pick up.
- If additional feed has to be given or the mare is to be stabled, there will be an additional fee.
- If the mare does not deliver a live foal, she will be covered for free the following year, although the mares owner will have to pay for a new covering certificate.
- At the owners expense, the mare can be checked with ultrasound before she leaves, if this is wanted.
___________________________________________________________________________________________________________
Breeding Plan 2019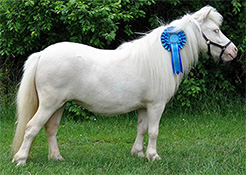 x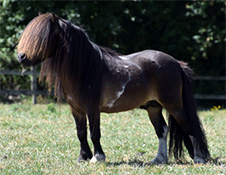 Shady Acres Baby Blossom x Stjernens Mini-Owen
Due: 25/5 - 2020
25.00% Palomino
25.00% Palomino Tobiano
12.50% Buckskin - Colt foal born 17/5
12.50% Buckskin Tobiano
12.50% Smoky Black
12.50% Smoky Black Tobiano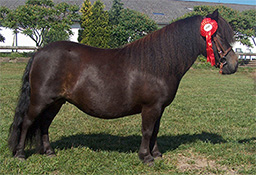 x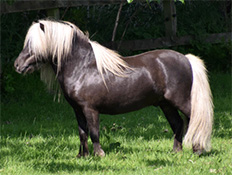 Mosbækmindes Minnie x Damsgaardens Wonderful Sheik
Due: 15/4 - 2020
18.75% Black - Filly foal born 11/4
18.75% Silver Black
18.75% Silver Bay
18.75% Bay
25.00% Chestnut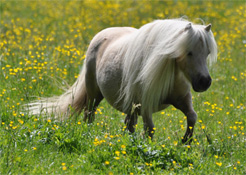 x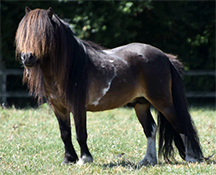 Stjernens Mini-Blondie x Stjernens Mini-Owen
Due: 25/5 - 2020
12.50% Palomino
12.50% Palomino Tobiano
12.50% Chestnut
12.50% Chestnut Tobiano
6.25% Buckskin
6.25% Buckskin Tobiano - Colt foal born 10/5
6.25% Bay
6.25% Bay Tobiano
6.25% Smoky Black
6.25% Smoky Black Tobiano
6.25% Black
6.25% Black Tobiano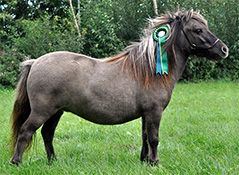 x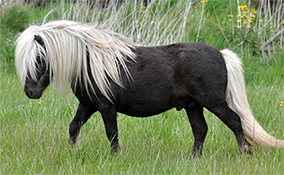 Lille Ensteds Dunfannaghy x Damsgaarden's Wonderful Sheik
Due: 26/4 - 2020
9.38% Black Dun
9.38% Silver Black Dun
9.38% Black
9.38% Silver Black
9.38% Smoky Black
9.38% Silver Smoky Black
9.38% Smoky Black Dun
9.38% Silver Smoky Black Dun
6.25% Red Dun
6.25% Palomino
6.25% Chestnut
6.25% Dunalino - Colt foal born 26/4
x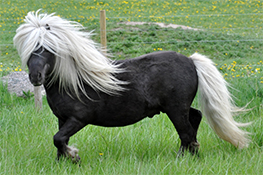 Tamelone v. Stal de Poldervreugd x Damsgaardens Wonderful Sheik
Due: 8/5 - 2020
25.00% Chestnut - Colt foal born 14/5
18.75% Bay
18.75% Silver Bay
18.75% Black
18.75% Silver Black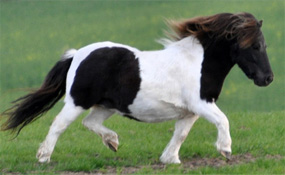 x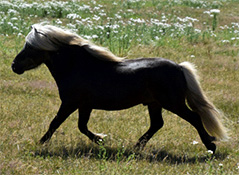 Stjernens Gucci-Rush x Damsgaardens Wonderful Sheik
Due: 19/5 - 2020 - Not in foal :(
25.00% Black
25.00% Silver Black
25.00% Black Tobiano
25.00% Silver Black Tobiano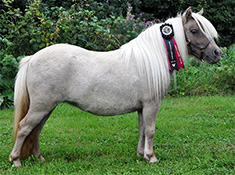 x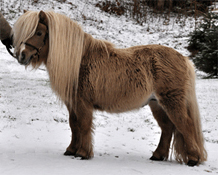 Shady Acres Royal River x Balou v. Klein Engelland
Due: 15/6 - 2020
50.00% Mushroom - Filly foal born 26/5
50.00% Mushroom Dun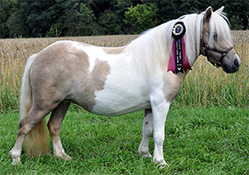 x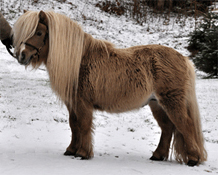 Shady Acres Cute Clover x Balou v. Klein Engelland
Due: 29/5 - 2020
50.00% Mushroom - Colt foal born 9/7
50.00% Mushroom Tobiano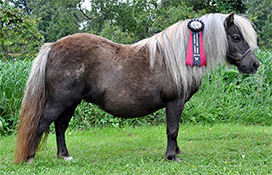 x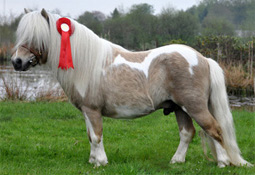 Zilver Sun v.d. Nijkamphoeve x Waldo v.d. Litherweg
Due: 2/4 - 2020 - Aborted colt foal on 28/22 - 2019 :(
50.00% Mushroom
50.00% Mushroom Tobiano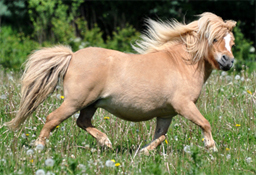 x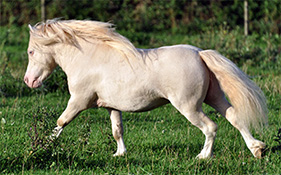 Sine fra Godrumgård x Bakkegaard's Albert
Due: 15/5 - 2020
12.50% Dunalino (Palomino Dun)
12.50% Dunalino Tobiano
12.50% Palomino
12.50% Palomino Tobiano
6.25% Dunskin Tobiano
6.25% Smoky Black
6.25% Smoky Black Dun Tobiano
6.25% Buckskin Tobiano
6.25% Smoky Black Tobiano
6.25% Dunskin (Buckskin Dun)
6.25% Smoky Black Dun - Colt foal born 23/5
6.25% Buckskin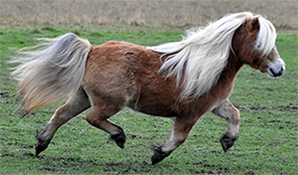 x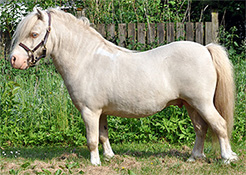 Diamora v.´t Terp x Bakkegaard's Albert
Due: 9/7 - 2020
25.00% Palomino
25.00% Palomino Tobiano - Colt foal born 26/6
12.50% Buckskin
12.50% Buckskin Tobiano
12.50% Smoky Black
12.50% Smoky Black Tobiano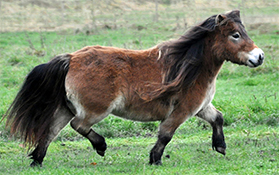 x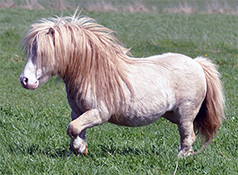 Flora v. ´Terp x Bakkegaard's Albert
Due: 12/5 - 2020
18.75% Buckskin - Colt foal born 18/5
18.75% Buckskin Tobiano
18.75% Smoky Black
18.75% Smoky Black Tobiano
12.50% Palomino
12.50% Palomino Tobiano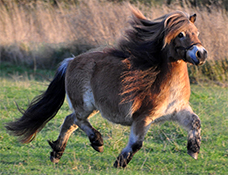 x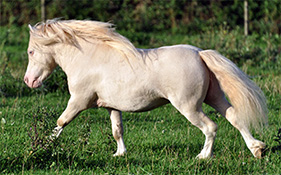 Alysha v.d. Drosthoeve x Bakkegaard's Albert
Due: 30/4 - 2020
18.75% Buckskin
18.75% Buckskin Tobiano - Aborted colt foal 17/3
18.75% Smoky Black
18.75% Smoky Black Tobiano
12.50% Palomino
12.50% Palomino Tobiano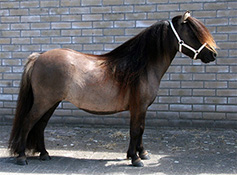 x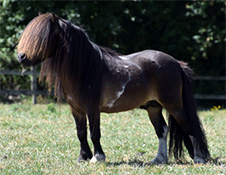 Jilly v.d. Rakkertjes x Stjernens Mini-Owen
Due: 15/6 - 2020
9.38% Black - Filly foal born 10/6
9.38% Sort Tobiano
9.38% Black Dun
9.38% Black Dun Tobiano
9.38% Bay
9.38% Brun Tobiano
9.38% Bay Dun
9.38% Bay Dun Tobiano
6.25% Chestnut
6.25% Chestnut Tobiano
6.25% Red Dun
6.25% Red Dun Tobiano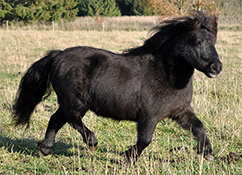 x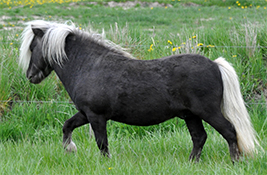 Espit v.d. Sleutel x Damsgaardens Wonderful Sheik
Due: 5/4 - 2020
37.50% Black - Filly foal born 20/3
37.50% Silver Black
25.00% Chestnut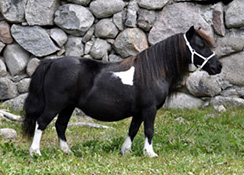 x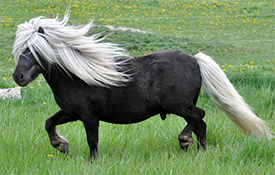 Stjernens Mini-Afroditte x Damsgaardens Wonderful Sheik
Due: 12/5 - 2020
18.75% Black
18.75% Black Tobiano - Colt foal born 11/5
18.75% Silver Black
18.75% Silver Black Tobiano
12.50% Chestnut
12.50% Chestnut Tobiano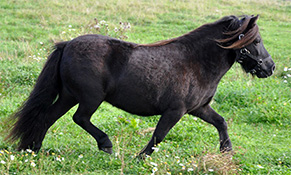 x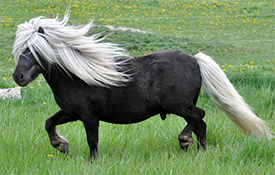 Black-Pearl v.d. Toom x Damsgaardens Wonderful Sheik
Due: 23/4 - 2020
37.50% Black - Aborted colt foal 21/2
37.50% Silver Black
25.00% Chestnut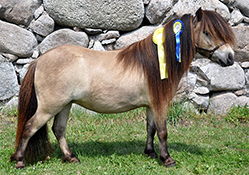 x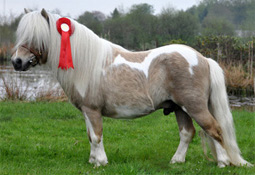 Kaitlynn of Duke Stable x Waldo v.d. Literweg
Due: 20/4 - 2020
25.00% Mushroom - Filly foal born 3/5
25.00% Mushroom Tobiano
25.00% Mushroom Bay
25.00% Mushroom Bay Tobiano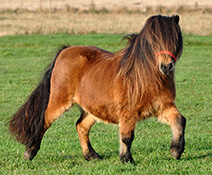 x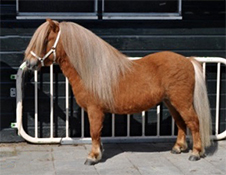 Amy of Duke Stable x Atent v. Wegdam
Due: 7/5 - 2020
50.00% Chestnut - Filly foal born 8/5
25.00% Bay
25.00% Black
__________________________________________________________________________________________________________________________
Visiting mares:
Lindeby's Operia x Waldo v.d. Litherweg
Due: 2/4 - 2020
50.00% Mushroom - Colt foal born 23/3
50.00% Mushroom Tobiano


Lille Rosendals Beauty x Waldo v.d. Litherweg
Due: 23/5 - 2020
25.00% Chestnut
25.00% Chestnut Tobiano
18.75% Bay - Colt foal born 23/5
18.75% Brun Tobiano
6.25% Black
6.25% Black Tobiano


Stjernens Ichelle x Waldo v.d. Litherweg
Due: 17/5 - 2020
37.50% Chestnut Tobiano
18.75% Black Tobiano - Filly foal born 20/5
18.75% Bay Tobiano
12.50% Chestnut
6.25% Black
6.25% Bay


Cyselle Liebas x Waldo v.d. Litherweg
Due: 25/4 - 2020
25.00% Mushroom
25.00% Mushroom Dun
25.00% Mushroom Tobiano
25.00% Mushroom Dun Tobiano - Colt foal born 4/5


Bella x Waldo v.d. Litherweg
Due: 19/4 - 2020
50.00% Mushroom
50.00% Mushroom Tobiano - Filly foal born 3/5


Dasy v.d. Westerbrink x Waldo v.d. Litherweg
Due: 1/5 - 2020
50.00% Mushroom
50.00% Mushroom Tobiano - Colt foal born 10/5


Stjernens Mini-Odelia x Waldo v.d. Litherweg
Due: 5/6 - 2020
18.75% Chestnut Tobiano
18.75% Chestnut
14.07% Bay Tobiano
14.07% Bay
6.25% Mushroom - Colt foal born 21/5
6.25% Mushroom Tobiano
4.69% Black Tobiano
4.69% Black
4.69% Bay Mushroom
4.69% Bay Mushroom Tobiano
1.56% Black Mushroom
1.56% Black Mushroom Tobiano


Hesseldals Francis x Waldo v.d. Litherweg
Due: 7/6 - 2020
50.00% Mushroom
50.00% Mushroom Tobiano - Filly foal born 6/6
Shady Acres Yesirée x Waldo v.d. Litherweg
Due: 20/4 - 2020
18.75% Palomino Tobiano
18.75% Chestnut Tobiano
9.38% Buckskin Tobiano
9.38% Bay Tobiano
9.38% Smoky Black Tobiano - Colt foal born 14/5
9.38% Black Tobiano
6.25% Palomino
6.25% Chestnut
3.13% Black
3.13% Buckskin
3.13% Bay
3.13% Smoky Black

Lille Ensteds Pumpkin x Bakkegaard's Albert
Due: 16/4 - 2019

9.38% Smoky Black Tobiano
9.38% Buckskin - Filly foal born 22/4
9.38% Buckskin Tobiano
9.38% Perlino
9.38% Perlino Tobiano
9.38% Smoky Black
9.38% Smoky Cream
9.38% Smoky Cream Tobiano
6.25% Cremello
6.25% Cremello Tobiano
6.25% Palomino
6.25% Palomino Tobiano



________________________________________________________________________________________________________________________