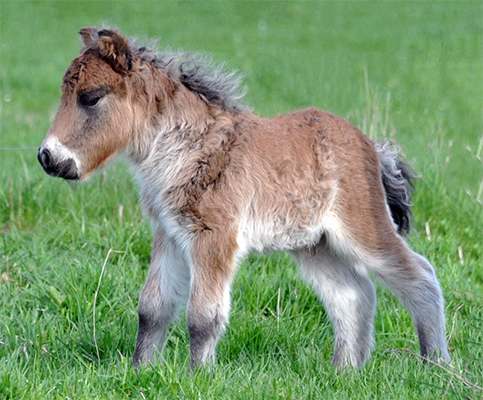 Hingst
Born: 23/4 - 2018
Colour: Brun
Genotype: E/e A/?
Height: 55 cm day 1
Arrow is my first foal, from my beloved mare Alysha. She was already covered when i bought her.
I had to bottle feed him the first couple of days, as he could not quite figure out drinking from his mother in the beginning, and then later in the summer he got really sich from an earth bacteria, because of his lack of antibodies..
It took some time but he recovered. However in the fall he started developing some neurological tics, and we sadly ended up having to euthanize him when he suddenly got worse.
Now I just hope for a beautiful healthy foal from Alysha next year..
Results:


2018
ISPC Internationalt Show - Herning - Danmark
Judges: Pernille Bjerre, Sue Pye and Stein Langøren

Nr. 1 of 1
Silver
Reserve Junior Mini Colts Champion


Golden Crown Shetland Show - Sweeden
Judges: Mr. Libertus Alderkamp and Mr. Hans Leijzer
Nr. 1 of 2
88777 = 37points
88777 = 37 points
Overall: 37 points - Silver
Ahla Laholm - Sweeden
Judge: Torsten Jeppsson
Nr. 2 of 3
88777 = 37 points
Silver

Huseby - Sweeden
Judge: Håkan Erlandsson
Nr. 2 of 2
87788 = 38 points
Silver



Stamtavle

SB 930804639

1. premie PREF.
Rød, 87 cm

SB 890001064

1. premie
Brun, 84 cm

SB 061128325

1. premie
Rød, 85 cm

Esprit v.d. Raven

SB 900104294

2. premie KR. PREF.
Rød, 82 cm


Shad Acres Golden Arrow

Tessa v.d. Menger

SB 030142799

1. premie
Rød, 94 cm


SB 920803069

1. premie KEUR. PREF.
Rød, 94 cm

Frederie v.d. Menger

SB 910105385

1. premie KR. PREF.
Rød, 101 cm

SB 990815713

1. premie
Sortbroget, 85 cm

S. 808271

1.premie
KEUR. PREF.
Sort, 82 cm

SB 071136689

1. premie KR.
International Overall Mini Champion
Brun, 85 cm

Brenda v.h. Roerdal

SB 870099513

2. premie
Sortbroget, 79 cm

Shakira of Dream Fields

SB 020141456

3. premie
Rød, 85 cm

SB 920801623

1. premie
Rød, 84 cm

SB 960119714

2. premie KR.
Rød, 84 cm
Some family: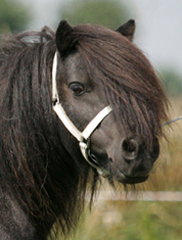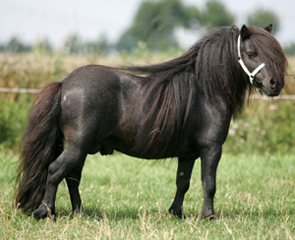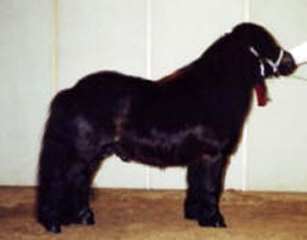 Kiliam v. Dennehove
A very important mini stallion with several approved sons and many 1. premie kroon daughters.
Shown with several 1. premiums and has been awarded Preferent title based on the quality of his offspring.
Has a breeding index of 106 for type and 102 for movements!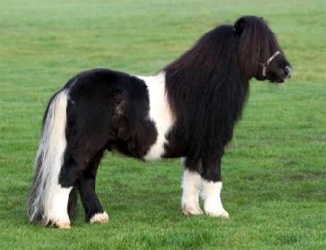 Oscar v. ´t Roerdal
1. premie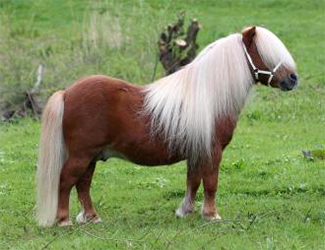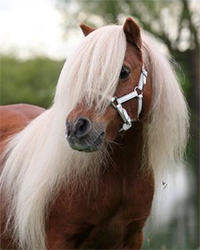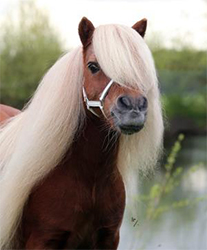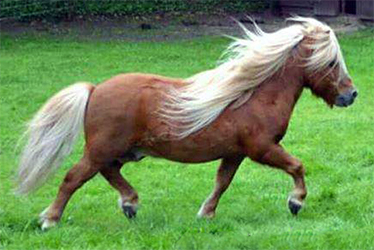 Gloriant v.d. Belschuur
1. premie
Gloriant has sired no less than 19 daughters with a 1. premie. He is also the sire of 3 approved sons in Holland, by which the most famous must be The One and Only of Duke Stable, who is also known as "Kampionenproducent" because of the large number of champion daughters he has.