Stallion
Born: 12/5 2010
Measurements: Height: 85 cm and 12,5 cm cannonbone.
Colour: Smoky Cream Tobiano
Genotype: E/e a/a Cr/Cr To/to
Albert is a lovely and very easy little boy.
He was bred by my good friend Kate, and I was completely smitten with him when he was a foal. Unfortunately it wasnøt possible for me to buy him at that time, and he went to Austria.
In the following years I have followed him there, and when I suddenly got the chance to bring him back to Denmark, I didn't hesitate.
The following year i showed him at assesment, and although the judges were tough, he mannaged to get enough points for an approval.
I personally think he has a lot of qualities, which don't come across in his assesment results, and I hope that he, like his brother Bakegaard's Kong-Arthur has done, will do well in breeding my cream diluted ponies.
I think he has a good type, with a nice pony head, excellent topline and great axpression, furthermore he has a nice strong foundation, with good round hooves, and very good joints.

In 2019 I got the first foals from Albert, and I am very satisfied with the quality of his offspring.
I mannaged to show one of them in 219, and he was Mini Foal Champion at the Golden Crown show in Sweeden.
Results:
2017
Stallions assesment
Judges: Mary Davenport and Ian Spence
Results: 777 77 = 35 points
Nr. 2 of 6
Approval: 2. kl. B

2018
Majfest - Ringsted - Denmark
Judges: Jette Møller Sørensen and Jan Bjørnshøj
Pedigree

Kerswell Mistral

AC0647

Palomino, 82 cm

Kerswell Firecracker

4215 SSB

Palomino, 79 cm

SH 518

2.kl.B w. 37 points
Buckskin, 85 cm

Kerswell Mimosa

15935 SSB

Palomino


Bakkegaard's Albert

Kerswell Sienna

AC0643

Bay, 80 cm


3593 SSB

Brown, 80 cm

Kerswell Sorrel

15937 SSB

Bay, 76 cm

SH 464

2.kl.A, w. 39 points
Chestnut, 85 cm

SH 376

1 kl. x. w. 45 points
Chestnut tobiano 82 cm

S 3506

2.kl.A, w. 38 points
Palomino Tobiano, 82 cm

S 2052

2 kl. A x w. 39 points
Chestnut, 82 cm

S 3012

2 kl. A x w. 39 points
Palomino Tobiano, 73 cm

SH 358

2 kl. A x w. 45 points
Palomino, 82 cm

S 2113

2 kl. A w. 39 points
Black Tobiano, 71 cm
Some family: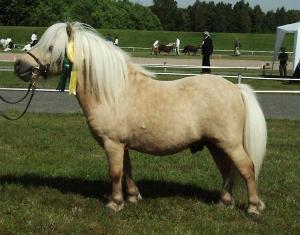 Southfieldgate Goldstrike
2nd class Ax with 99999 = 45 points
Junior Champion - International Show 1995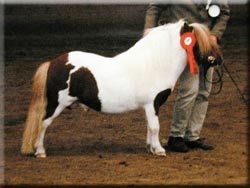 Darwin Lightening
1st class x with 99999 = 45 points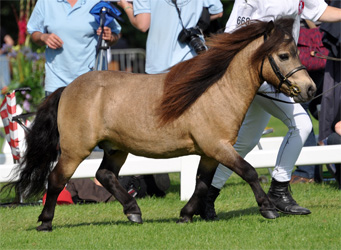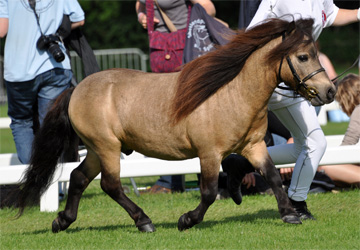 Kerswell Sorcerer
Classwinner at the International Show 2012

Half brother (fathers side):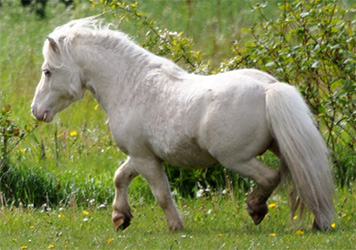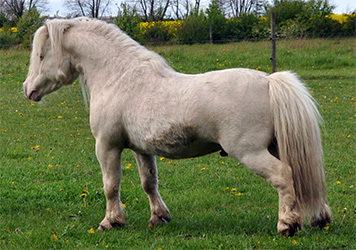 Bakkegaard's Kong-Arthur
Approved for breeding.